Procuretech is a software category growing at an exponential rate.
Don't just take it from me…
In a MarketWatch report, it was found that the "global procurement software market can thrive at 9.6% CAGR through the forecast period 2018 to 2023" (MarketWatch 2020). The market can expect to be evaluated at a $9.9BN industry in just 3 years' time (Banerjee 2019).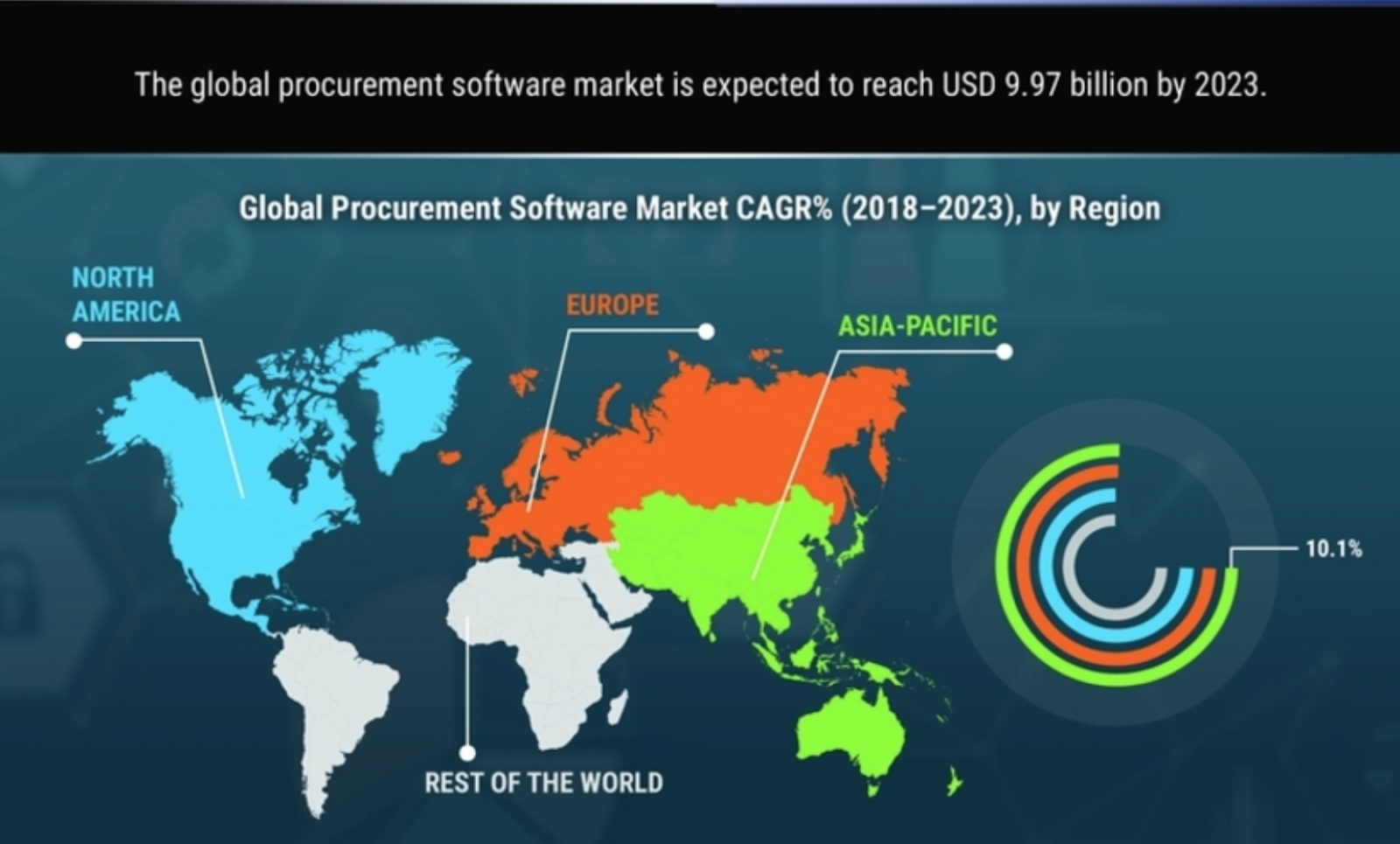 Prior to 2020, it was reported by Digital Procurement World that $500M of venture capital was invested in procurement technology startups over the past 5 years (Digital Procurement World 2020).
During 2020, Over 1 Billion USD was invested in ProcureTech startups & growth ventures just last year in just 10 ProcureTech companies (Digital Procurement World 2020).
VCs are lining up to give their money away to the next generation of procurement technology vendors, and this has sparked a new era of acceptance and sex appeal in the global procurement industry.
A changing corporate culture
Procurement organizations, which traditionally have turned their attention towards technology providers of end-to-end suites, are warming up to the idea of collaborating with best-of-breed startups and growth ventures. This paradigm shift in ProcureTech investments doesn't stop within the procurement organization but marks a wider organizational acceptance of embarking on collaborative innovation with new-age technology providers.
One could argue that this shift marks more a change in company culture than it does in procurement as a function.
Global organizations are fearlessly beginning to lead with change & innovation. In order to truly innovate, one must be prepared to experiment, fail, and adjust. Even more so, one must be prepared to admit 'the way we've always done things, just doesn't work anymore'.
It's not a competition
"Best-of-breed technology refers to the leading applications, systems, or software in a niche or category" (Bly 2020).
Building a technology stack within procurement can be a complex task and evaluating what technologies can be fit-for-purpose can be even more challenging. Amidst this difficult exercise, which many procurement teams are currently undergoing, there's a common misconception that the application & adoption of ProcureTech solutions holds two definitive paths; all-in-one OR best-of-breed.
This is an age-old battle of hyphenated terminology. However, it's a dichotomy that is rather irrelevant and can be harmful to innovation & change. Preconceived notions by practitioners & providers within the marketplace have labeled all-in-one and best-of-breed as contradictory approaches, though they are anything but that.
Complimentary, not contradictory
Broader S2P Suite, or all-in-one, providers have robust offerings within the ProcureTech space. All-in-one solution providers often offer organizations the security of strong financial backing, resource abundance, expert services capabilities, and legacy technology.
While these providers sometimes claim they're all-in-on or end-to-end providers, their capabilities to be a one-stop-shop should be questioned.
As taken from an article by HICx,
"One of the myths that has been pushed by some of the single suite providers is that they can do everything," says Iain Kirwan, a director in Deloitte's UK supply chain consulting practice. "And I think that we're now seeing that actually there may be gaps that need to be addressed within a single suite solution."
These gaps, or white spaces, experienced within all-in-one ProcureTech solutions are natural byproducts of procurement complexities.
Best-of-breed solutions aren't replacing all-in-one suites, but instead offer an outlet for concentrated & isolated applications of specialized solutions, which often address business-critical areas of the broader procurement process. Best-of-breed solutions are the a la carte offering necessary to curb the digital appetite of procurement organizations.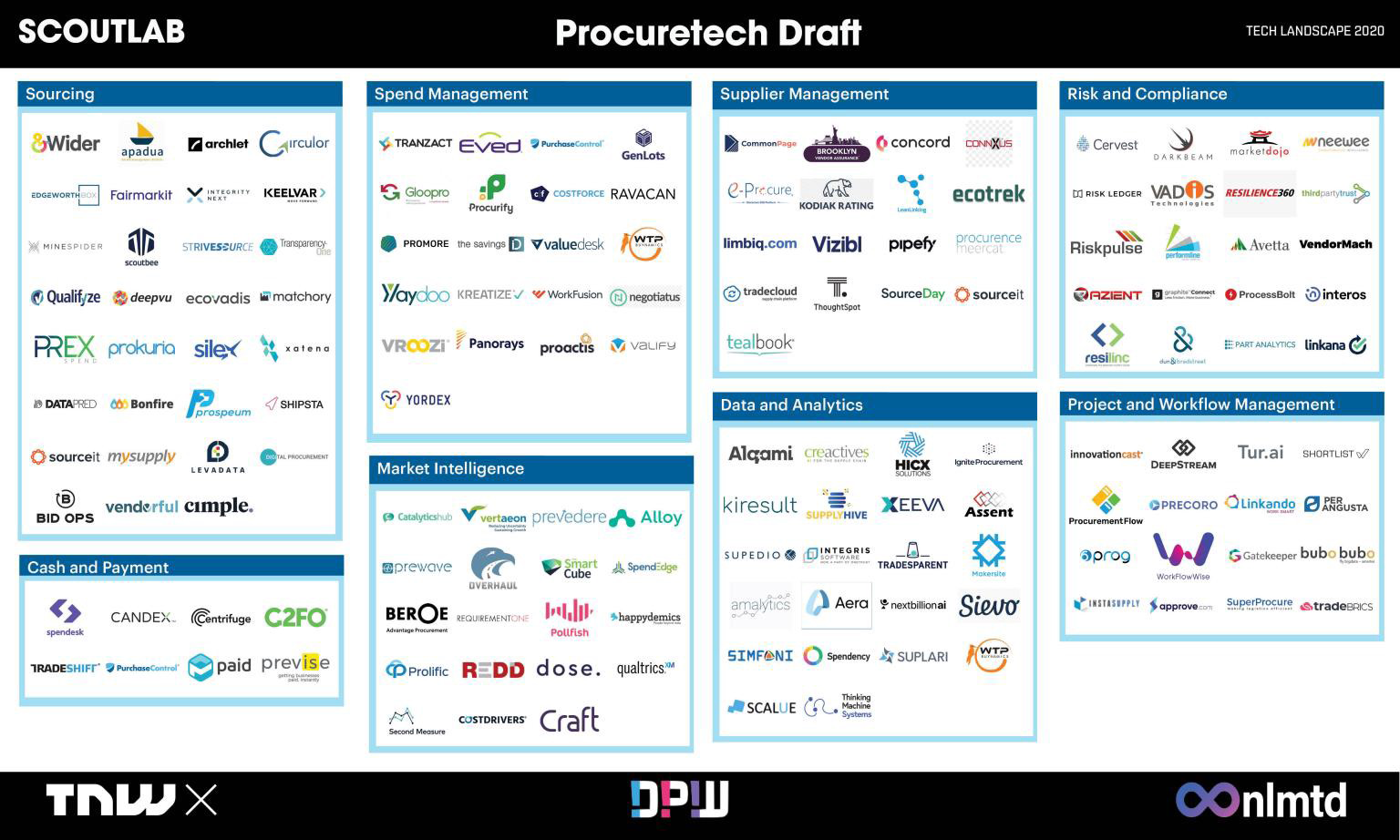 It's important that we debunk the notion of best-of-breed 'OR' all-in-one. The two approaches are complementary, not contradictory. Best-of-breed solutions don't mark the end of End-to-End Procurement technology, but instead, mark the beginning of End-to-End possibilities.
The 6 I's of Best-of-Breed
If you yourself are investigating best-of-breed ProcureTech providers then it may be interesting to keep the following benefits, or the 6 I's in mind:
1. Investment
More compact and specialized best-of-breed solutions come with limited offerings, in comparison to broader all-in-one single suite providers, but they also come with a different kind of price tag. Investments in best-of-breed, or gap-filling solutions, can be expected to be a fraction of single-suite providers.
When weighing the risk & reward of best-of-breed investments, it's important to take into consideration the implications of system failures. "If there's a problem with a suite, it will typically affect numerous business processes. Best-of-breed solutions, by comparison, are more compartmentalised and can be removed with relatively little fuss or expense. It isn't always as easy as downloading a new app on a phone, but it's much easier than the company-wide change that comes with suites" (Jefferies 2020).
2. Implementation
Smaller technological scopes within BoB ProcureTech often offer an opportunity for quicker implementation & adoption. This reduces the overall TCO & time-to-value within a procurement digitalization or development project.
3. Interfaces
User-friendliness & User-experience is often atop the list of technological, or functional, requirements when teams look to evaluate new and modern procurement technology.
"Best-of-breed solutions can deliver the end-user with a friendly interface that is not influenced or determined by an overriding concept or design. Specialist service providers also have the agility to update their offerings more flexibly as technologies evolve. Customers have the benefit of being exposed to tried-and-tested applications which in turn allow them to get ahead of their competition" (Karali 2020).
4. Integration
As procurement organizations mature in their digital solutions, and suites, gaps are identified. Historically, gaps in procurement suites have been filled by manual tasks or homegrown solutions.
At the intersection of digital procurement maturity, the emergence of best-of-breed providers, and the availability of open-source APIs exists a new era of cross-application connectivity & capabilities.
"What the API does is let companies bring data, workflows and in some cases third-party functionalities to their existing backbone system or ERP to create their own version of an end-to-end suite" (Morris 2019).
Integration is key to evaluate within best-of-breed providers and is the true area of focus to create end-to-end solutions via an ecosystem of multiple solutions.
5. Incremental
Change, innovation, and development don't need to be revolutionary, or disruptive.
Taken from the A.T. Kearney study from 2018, "The Future of Procurement Technology: Mediocrity is No Longer Acceptable," it was suggested that there are three paths to be taken when seeking new ProcureTech solution providers; especially in the best-of-breed category.
One of which suggests to "Do a "like-for-like replacement," keeping the existing system while adding on individual best-of-breed solutions. "This is the least disruptive path," the study says" (Morris 2019).
Change can also be incremental.
6. Innovation
Choosing to collaborate with start-up, or growth-venture, best-of-breed ProcureTech providers offer greater opportunities for practitioner-driven innovation.
Best-of-breed providers continuously strive to refine their niche within broader software categories. On top of that, this breed of solution providers "tend to be built on the latest, most modern technology. As relative upstarts, they are laser-focused on solving a single problem and designed to adapt quickly to changes in requirements or the market" (Bly 2020).
In order to ensure that market demands are met, these providers are often laser-focused on providing flexible yet out-of-the-box solutions that are direct results of customer use-cases and challenges.
Best-of-breed providers are often interested in finding product-market fit as a means to create product-market evolution.
Ending the discussion of 'OR'
During the last decade, or so, single suite, all-in-one, ProcureTech providers have offered robust solutions to a procurement function that has historically lacked good business solutions. These providers continue to offer great solutions to the market.
In the last few years, there has been an exponential emergence of start-ups and scale-ups in the ProcureTech category that provide best-of-breed solutions to the market. These solutions are often able to patch-up or fill the gaps of broader suite offerings.
The discussion needs to shift from being best-of-breed, OR all-in-one, to best-of-breed AND all-in-one. Therein lies the future of procurement excellence & digital transformation.
Best-of-breed doesn't mark the end of End-to-End; this is just the beginning.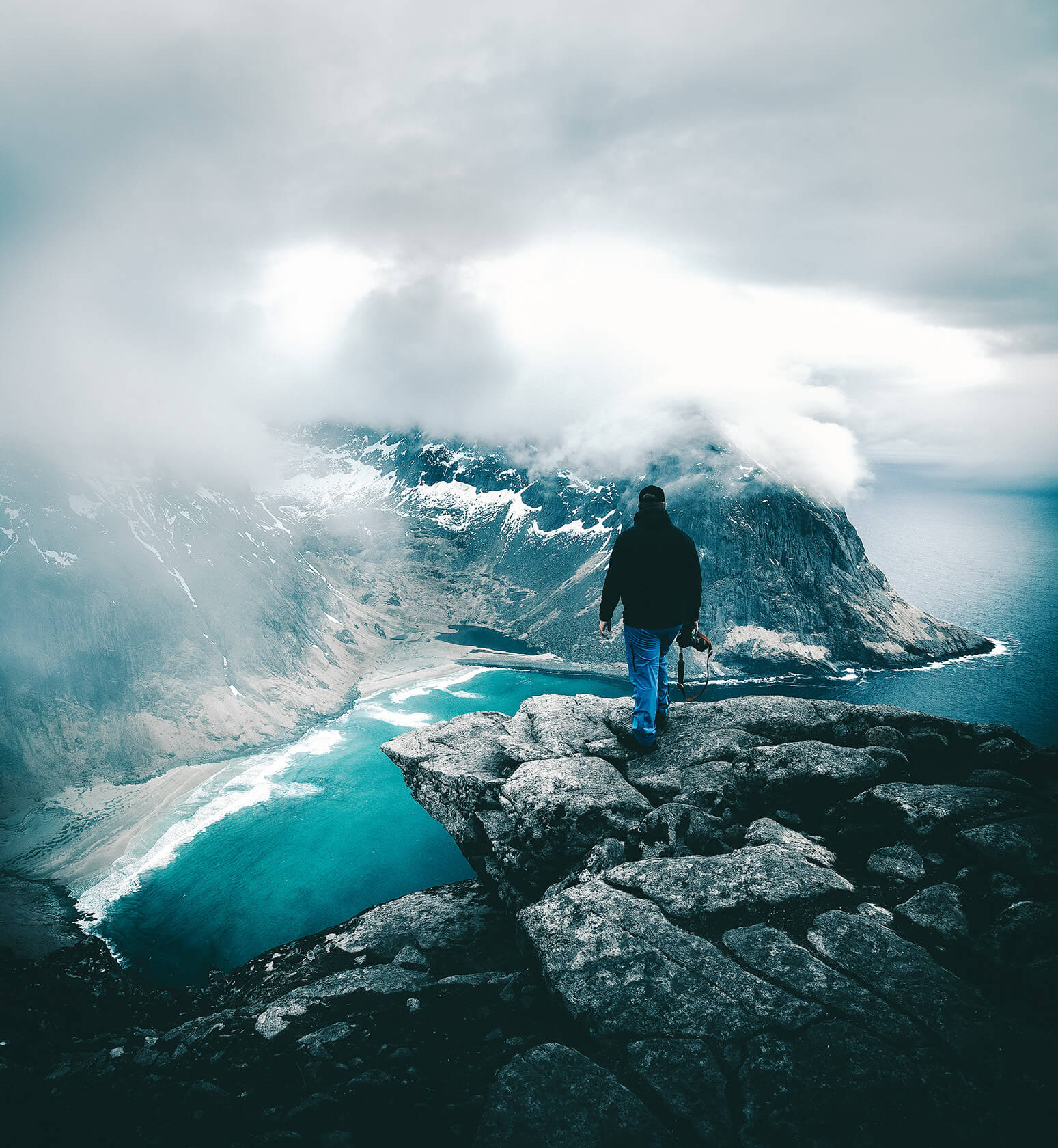 Kodiak Hub
Put your data-driven insights, ratings & analytics to use. Enable collaboration with the right suppliers at the right time to drive supply chain performance.
See all blogs posts