Sustainability. The word with so much focus and buzz surrounding it, it has almost become difficult to speak or write about.
It's become the keyword that you see in article titles and hit like or share when scrolling by — so your friends and professional network see you care about the future of the earth — but seldom click on the link to read.
Unfortunately, sustainability and sustainable development are beginning to turn from green to grey, considering its ever-increasingly washed-out idealistic applications in business and society at large.
Sit down 100 people and ask them, "What comes to mind you hear the word sustainability?"
You'll get a lot of different answers, but there will likely be some resounding themes that emerge: social impact, environment, green, CSR, 3Ps (people, planet and profit). See the word map below.
Now. Ask those same 100 people, "How would you most likely put sustainability into action?"
Would they be able to answer, concretely?
I'm not trying to put people on blast or call anyone out for idealism. It's nice to dream about a sustainable future, a more climate-smart future, a more socially responsible future, a more conscious future; conscious of the past that has put our world in the position it is in today, and conscious of the steps necessary to systematically right our wrongs.
But, as stakeholders in the future of tomorrow, we also have to be conscious about the necessary steps to realize sustainable impact, for real.
We've collectively identified the biggest offenders of unsustainable practices, and the perfect candidates for righting those wrongs/creating sustainable impact at scale- in the now, and the future:
Corporations.
Businesses must serve as the champions of sustainability.
But, business organizations/networks are large, and greenwashing is easy. So, what are the steps that need to be taken in businesses globally to make real sustainable impact? What will ensure the delivery of quality products and services to consumers? I'm not talking about quality in the sense of perfectly constructed products. I'm talking about quality products; the ones built with social, environmental and commercial impact in mind.
Sustainability, in my opinion, is not created on a large-scale. It's not created from posting the UN SDGs on your homepage. It's not created from publishing a press release about a climate-smart initiative.
Sustainability and sustainable development are created on a small-scale, with extreme granularity.
Sustainability is created at the source of our products, services, and consumption. It's created when we know who we're buying from, where we're buying from, and why we're buying from them. It's created at our suppliers.
Sustainability is created by the farmer in the coffee fields of Colombia. Sustainability is created in the mining pits in Northern Sweden. Sustainability is created in the jungles of Latin America. Sustainability is created in the textile factories of Bangladesh.
Sustainability is created from Responsible Sourcing.
How can you make Responsible Sourcing a Reality?
Get People Excited and Form an Initiative
As we've learned from Kotter's 8 Step Change Model, utilized as a framework to implement and achieve organizational change, the first 2 steps to create change boil down to one thing: People. Learn more on this in the post The Key To Procurement Digital Transformation: People
75% of an organization's management needs to be convinced by the change in order for it to become a blip on the organization's radar (Carlsson 2015, p 159).
If you can excite the people around you about sourcing responsibly, chances are you'll be able to formulate a network of internal champions. Having leadership in place will put a face behind the movement — in this case, responsible sourcing. These individuals should be highly competent, well respected and hold a relevant position of power in the organization. Locate category managers, strategic sourcing managers, quality managers, sustainability managers, and CSR managers in order to align the proper functions necessary to put an initiative surrounding responsible sourcing into place.
It's all about locating the right role models to make an initiative a reality.
Which leads to the next element…
Create Sustainability in the Line.
Locate line managers that will be able to put a sustainability initiative into action; not just publish a press release.
Line Managers, the backbone of your daily business operations will be the foot soldiers in your march towards sustainable development.
Implementing responsible sourcing within the line will allow your organization to create a process and locate a solution in various dimensions. Line managers have an incredible impact on daily operations, and these individuals will be the perfect candidates for leading a cause internally, but also aligning external stakeholders, ie. Suppliers and partners. Responsible Sourcing isn't just about sourcing and procuring goods and services in a more sustainable manner, but also about ensuring external suppliers are aligned and committed to the same principles and values.
Clearly, you need the means to communicate this to suppliers. Utilize your Supplier CoC, risk assessments, and RFx as opportunities to educate them of the importance of aligning with your goals and initiatives.
Responsible Sourcing is a business-critical activity, in which participating actors are equally accountable for the ethical, social, environmental and financial impact during the trading of goods or services. This means your entire value chain needs to be committed to the cause.
"Line managers directly influence employee satisfaction and engagement and, as a result, organizational productivity and even customer satisfaction.
Line managers are critical cogs in ensuring that new programs are implemented in a timely and effective manner. They are well positioned to identify problems with the strategy execution programs and the input of the line manager is essential for organizational learning" (Reh 2019).
Putting power in the hands of line managers to execute a responsible sourcing initiative creates trust and respect amongst internal and external stakeholders, ultimately resulting in a train-the-trainer effect. Line managers will inspire other stakeholders, who pair their knowledge, learnings and experience, co-teach to other stakeholders in the value chain and the initiative/learnings scale.
Source Smarter
In order to source smarter, you need better digital solutions to ensure that you're gathering robust supplier insights in tendering, contracting and the renewal/renegotiation of supplier agreements.
There are a lot of 3rd party vendors of SRM & sourcing solutions on the market, so don't waste the time or money trying to have your IT team build something from the ground up. Benchmark the market and take into account the ability for different solutions to fit into your existing sourcing processes. Remember, digitalization isn't about mirroring a manual/analog process, and making them into a digital format; that's digitization. "Digitalization is the use of digital technologies to change a business model and provide new revenue and value-producing opportunities" (Gartner). So, remain open-minded to new modes-of-operating, or shifts in process, during your exploration of the market and remember that doing things the same way doesn't always mean you're doing things well.
In tandem to finding a solution that aligns with your organization/industry-specific needs, look to adopt SRM & Sourcing technology that has a foothold in responsible sourcing. Technology will serve as the second most important means (second to people) for sourcing more responsibly.
Let me help you to read between the lines a bit here…
There is a plethora of kickass eSourcing and eAuctioning solutions on the market that have become 'best of breed' in the Source-to-Pay (S2P) landscape. While auctioning for the price is still an important aspect of sourcing and procuring financially responsible, and eAuction platforms are an efficient way to procure based on price, eAuctioning may not permit the most sustainable strategic sourcing decisions. Be sure to take into account a holistic understanding of value creation when choosing software to support your realization of responsible sourcing.
SRM
One of the easiest ways to gauge the success, and impact, of a responsible sourcing initiative, is by interweaving it into every fiber of your supplier relationship management.
At this point, we've identified that to realize responsible sourcing most efficiently, you need dedicated line managers who uphold your organizational strategies and goals in daily operations, and ensure that they are working with intelligent digital solutions to support SRM. Read more on Supplier Relationship Management is The Heart of Sustainable Procurement
Take Purina for example, a brand of Nestle, who has extensive materials published supporting their initiatives for sourcing responsibly. On Purina's webpage, surrounding the implementation of responsible sourcing and their goals and commitments, they list out the goals as seen in the picture below.
Supplier Compliance and Governance, Audits, Supply Chain Transparency, Traceability, Visibility, and Supplier Development are the silver lining in each and every one of these goals. Without working systematically with the management of their supplier base, Purina would never be able to reach their goals.
"At Purina, sustainability in the sourcing process is constantly developing. We're committed to ensuring our suppliers produce high-quality raw materials in a responsible and sustainable way. We are already working with our suppliers on the importance of having good traceability and engaging our suppliers and 3rd party partners to evaluate our full supply chain" (Purina).
Purina is a brand that understands the importance of aligning supplier stakeholders with responsible sourcing efforts, but they don't stop there. They're a brand that recognizes an important element of SRM where organizations, all too often, turn a blind eye. Tier N. Supply Chains and supplier bases are much more extensive and complex networks than what the eye can see, or can be managed in Tier 1. Mapping a supply chain back to the farmer or mine requires strong engagement from your suppliers, with the support of technology. It's difficult, not impossible, but most certainly one of the largest barriers for realizing responsible sourcing in global organizations today.
Gauge Output, Report and Refine
Are your suppliers still living up to your standards? Have you been able to achieve your responsible sourcing goals? Does your process for realizing responsible sourcing still hold true, or does it need to be tweaked?
Data Visualization and Reporting will be crucial to understand the development of your supplier base, and your own sourcing efforts, over time; across categories, projects, products, and commodities.
Above is a table from Nestlé Responsible Sourcing Standard published in July of 2018.
If you haven't seen the full document and are looking to realize responsible sourcing, I suggest you take a look.
They have broken down the means or 'Mechanisms' as to how they gauge the success of responsible sourcing initiatives by providing clear objectives and concrete examples. This is a perfect starting point for a procurement team searching for an infrastructure to build their responsible sourcing efforts upon.
Get Marketing Involved
One of the last steps for building true transparency and traceability within your supply chain and supplier base is linking obtained knowledge back to the consumer.
Marketing responsible sourcing is more than acceptable when there are real processes and/or results to be communicated to stakeholders.
Remember… Responsible Sourcing is a business-critical activity, in which all participating actors are equally accountable for the ethical, social, environmental and financial impact during the trading of goods or services. This means your entire value chain needs to be committed to the cause.
Marketing with complete transparency requires brand vulnerability, which can be received as honest and trustworthy leading to honest brand intimacy (Congdon 2018). At the same time, transparency marketing could communicate the inner workings of your organization or product offerings that your procurement and sourcing team may not feel super excited to share with the general public.
Here's the data…
"According to research by Label Insight, 94 percent of those surveyed are more likely to be loyal to brands that are transparent. The study also found that 56 percent of respondents would stay loyal to a brand for life if it was completely transparent" (Congdon 2018).
Lather, Rinse, Repeat.
In the SaaS world, we often speak about lather, rinse, repeat in the sales and marketing process meaning; find a prospect, engage them, create interest, show you can deliver value, sell them your product, build real value creating a positive use-case & ROI, and then do it all over again.
Some questions you should ask yourself to be able to start indicating success parameters are:
Is your team still aligned with your responsible sourcing initiative?
Are you managing the initiative correctly within your internal units?
Are your suppliers still aligned with the end goal?
Is the technology you've implemented still supporting you? Do you need complimentary services or solutions?
Is supplier performance and supply chain output rendering in more sustainable results?
As your supplier relationship management and responsible sourcing become more data-driven, you too should look to lather, rinse and repeat.
After a year or so, you should be able to identify and recognize KPIs if your efforts to realize responsible sourcing are working, or if you need to pivot.
Real Sustainability
Real sustainability is created within various dimensions, but your supplier base and supply chain activities is a good place to start. With this being said, sourcing more responsibly is a solid first step towards implementing tangible impact.
Sustainability is created on a small-scale, but with a high level of targeted engagement, holds the potential for large-scale impact.
Until next time.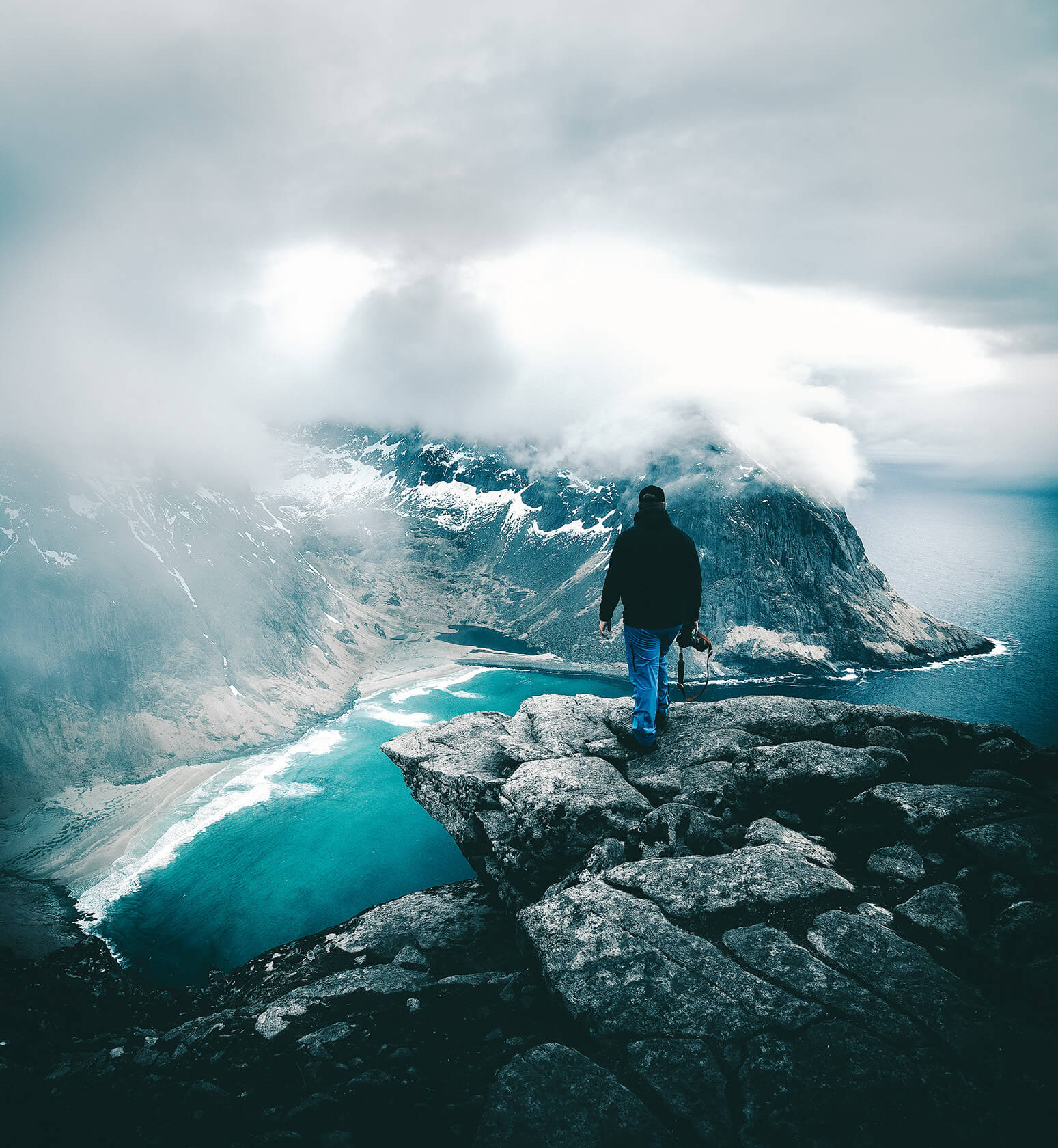 Kodiak Hub
Put your data-driven insights, ratings & analytics to use. Enable collaboration with the right suppliers at the right time to drive supply chain performance.
See all blogs posts