a Podcast by Kodiak Hub
The Way We Source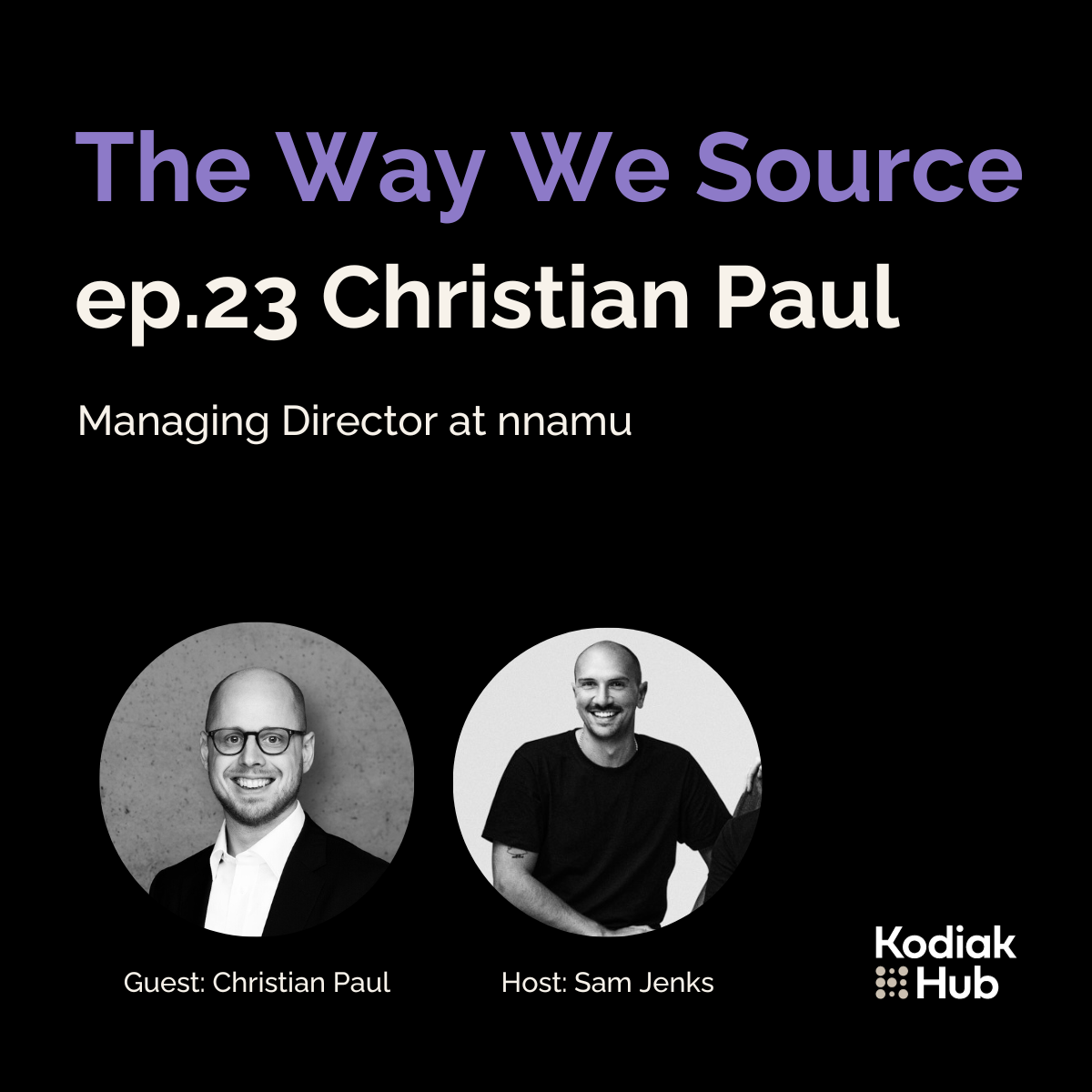 ep.23 - Christian Paul
Christian Paul, is an expert in game theory and Geschäftsführer (or "Managing Director") of nnamu - the German ProcureTech solution that utilises game theory algorithms to improve sourcing strategies and negotiations.

He joins us to discuss his journey from Procurement consultant to startup founder, how nnamu helps its clients, and what Procurement teams can learn from game theory in their strategies and negotiations.
Tune in below ✌🏼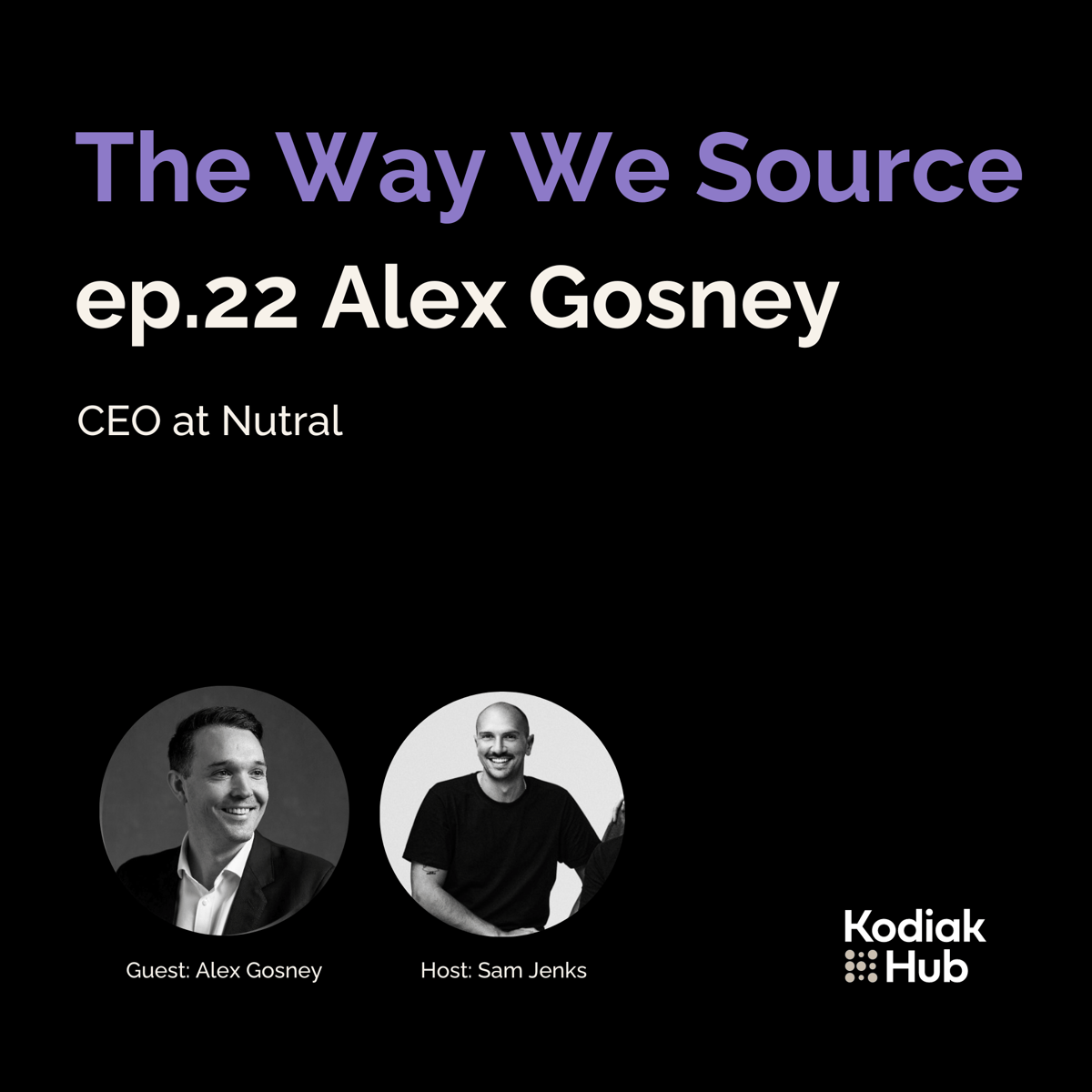 ep.22 - Alex Gosney
🍿🎙️ Authenticity, ESG, & Innovation in Procurement w/ Alex Gosney
This episode, we're joined by Alex Gosney, CEO & Founder of Nutral, the UK-based Procurement consultancy dedicated to making workforces more sustainable, ethical, and transparent. With his 15 years of experience in Procurement, Alex talks about his journey as a founder, his thoughts on corporate ESG, authenticity and innovation in Procurement, and more!
Tune in below ✌🏼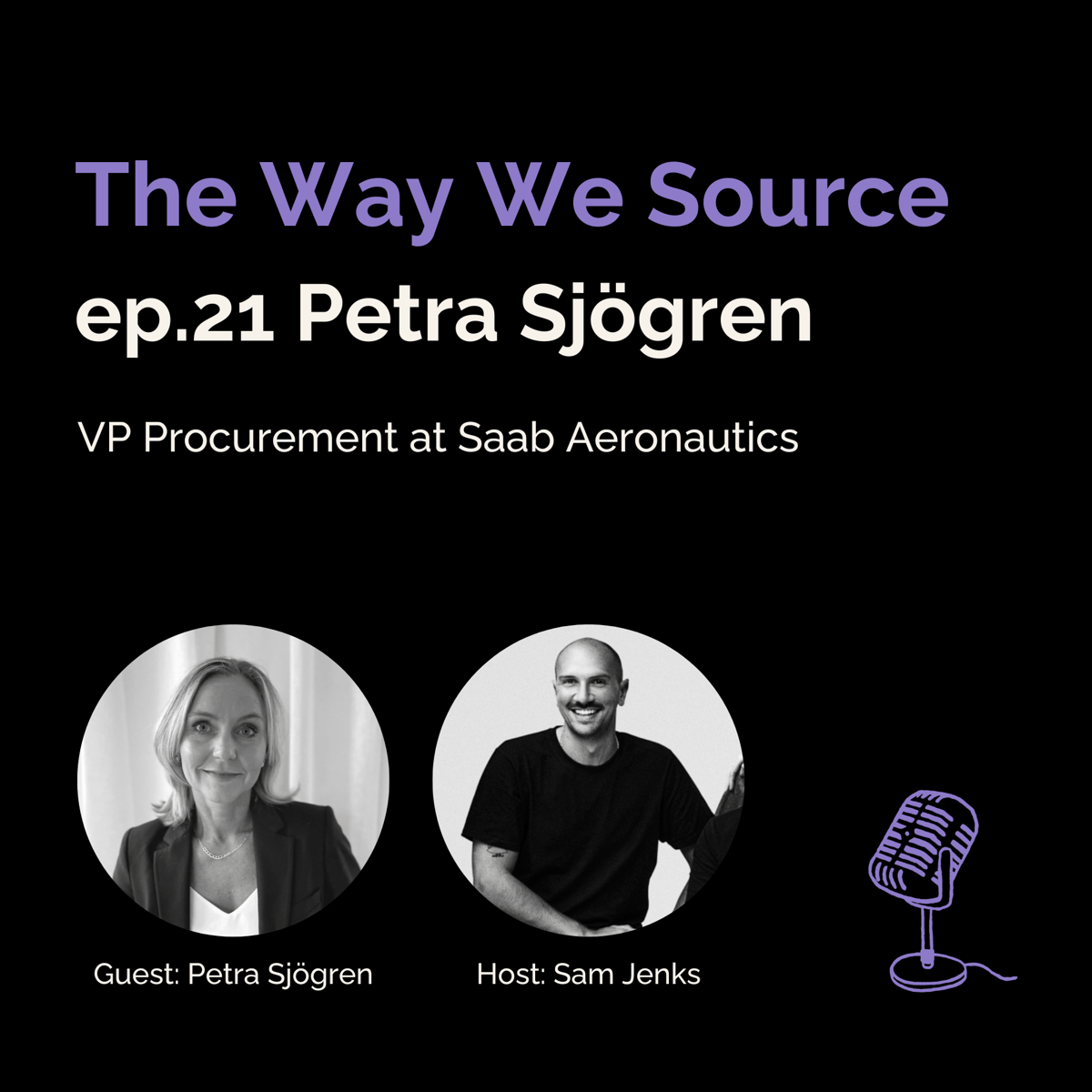 ep.21 - Petra Sjögren
🍿🎙️ "Keep close to your supply chain and learn from supplier information." This was the #1 piece of advice that Petra Sjögren, Vice President & Head of Procurement Aeronautics at Saab, had to share about how Procurement teams can succeed.
On the latest episode of "The Way We Source," we're joined by Petra to discuss her Procurement career in the telecom and defense industries, the lessons that she's learned, the challenges that Procurement teams face today, and the growing importance of supplier collaboration.
Tune in below ✌🏼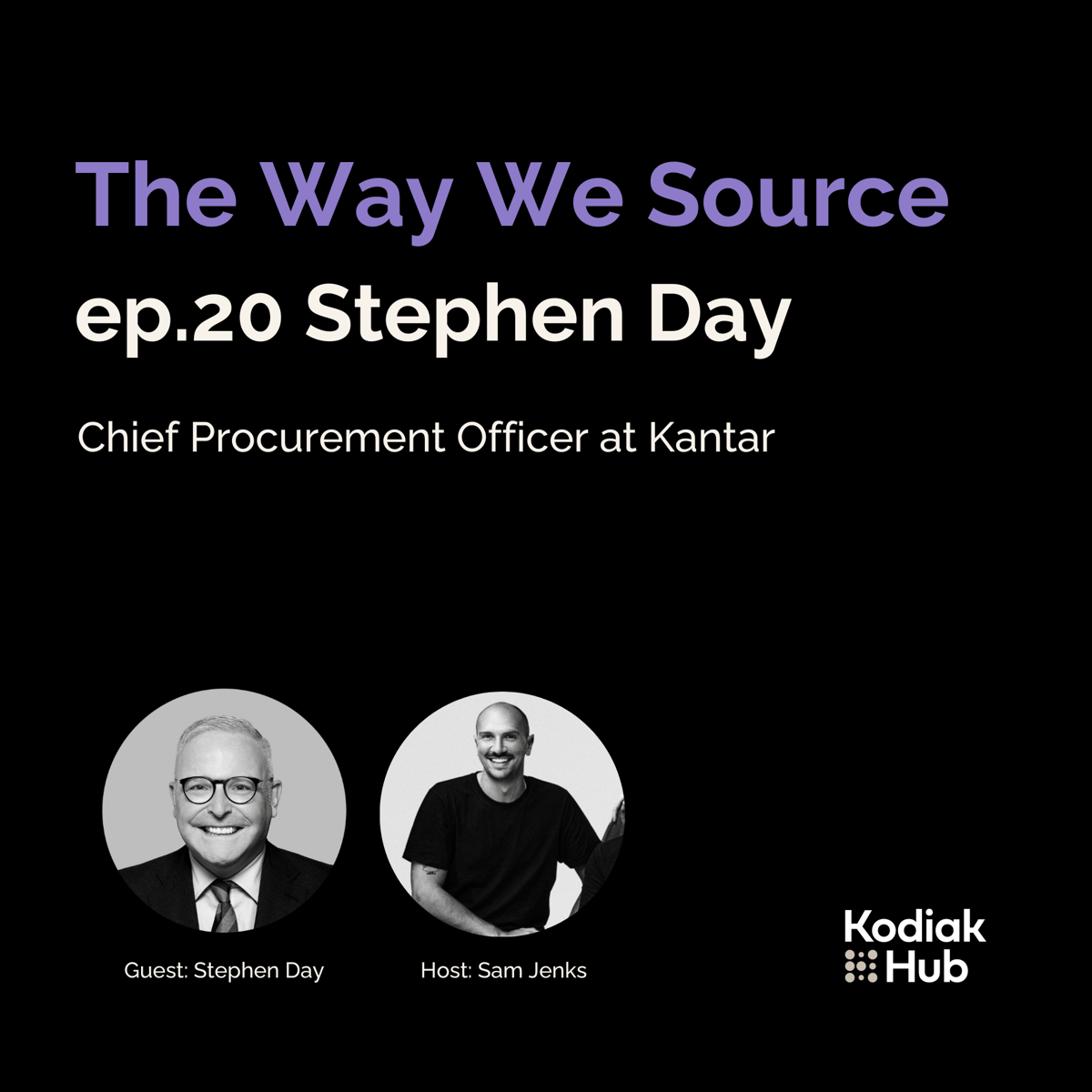 ep.20 - Stephen Day
🍿🎙️ This time we're joined by Stephen Day, CPO of Kantar and an accomplished international executive with expertise in operations management, supply chain purchasing, and multi-country transformation and change.

Stephen shares with us the lessons that he's learned in his 30-year career in Procurement at organisations such as Rolls Royce, Phillips, T-Mobile, and Vodafone, and how he's witnessed the evolution of ProcureTech and its impact on creating end-to-end value for businesses.

Tune in below ✌🏼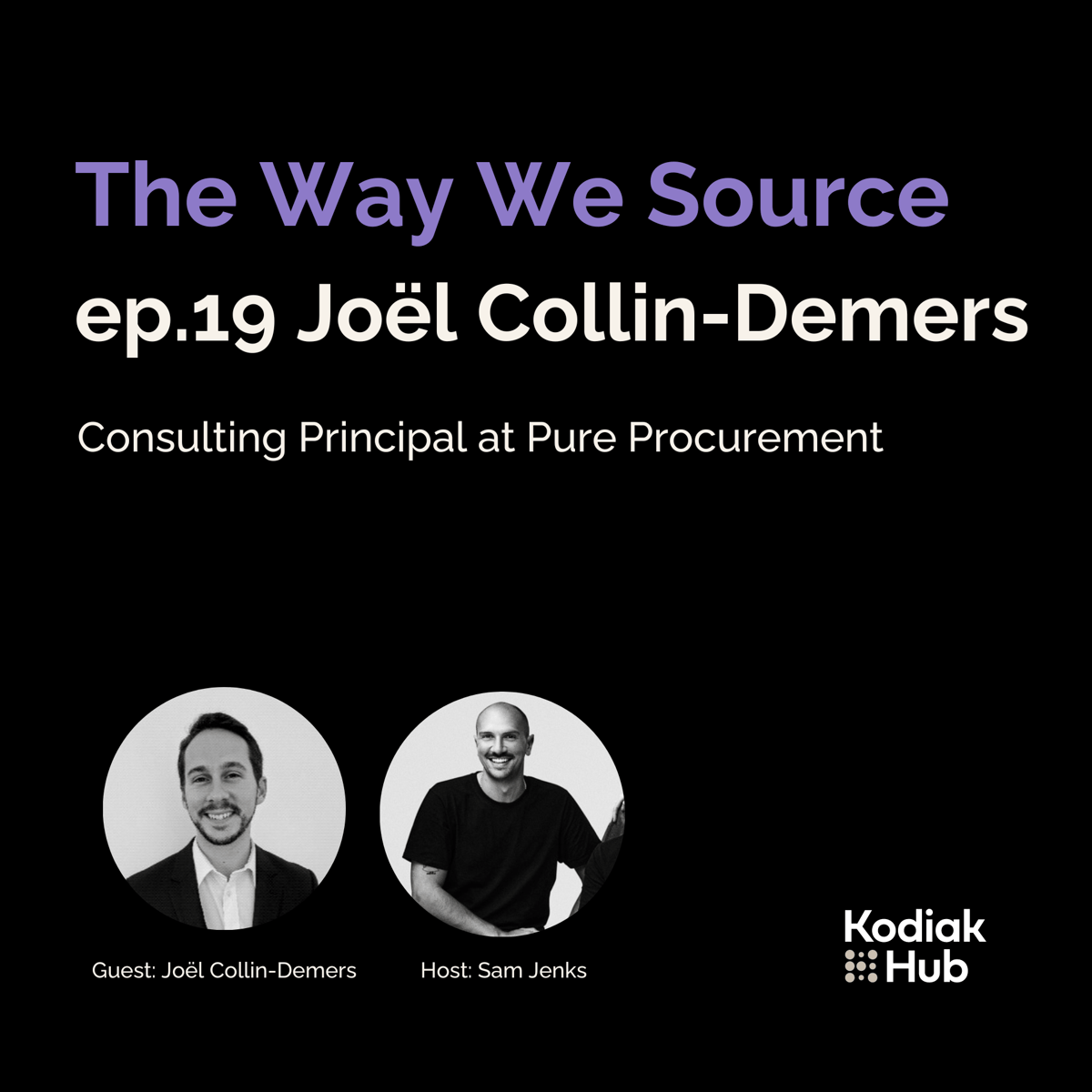 ep.19 - Joël Collin-Demers
🍿🎙️ "When you implement technology, you always have two choices. You bend the technology to your process, which is very expensive and leads to mistakes. Or you bend your processes to the technology with it, which is much less expensive, but you might leave a competitive advantage on the table"

We spoke to Joël Collin-Demers in the latest episode of The Way We Source and had some really interesting discussions on how Procurement Teams can successfully adopt new tech, common mistakes they're doing and much more!

Tune in below ✌🏼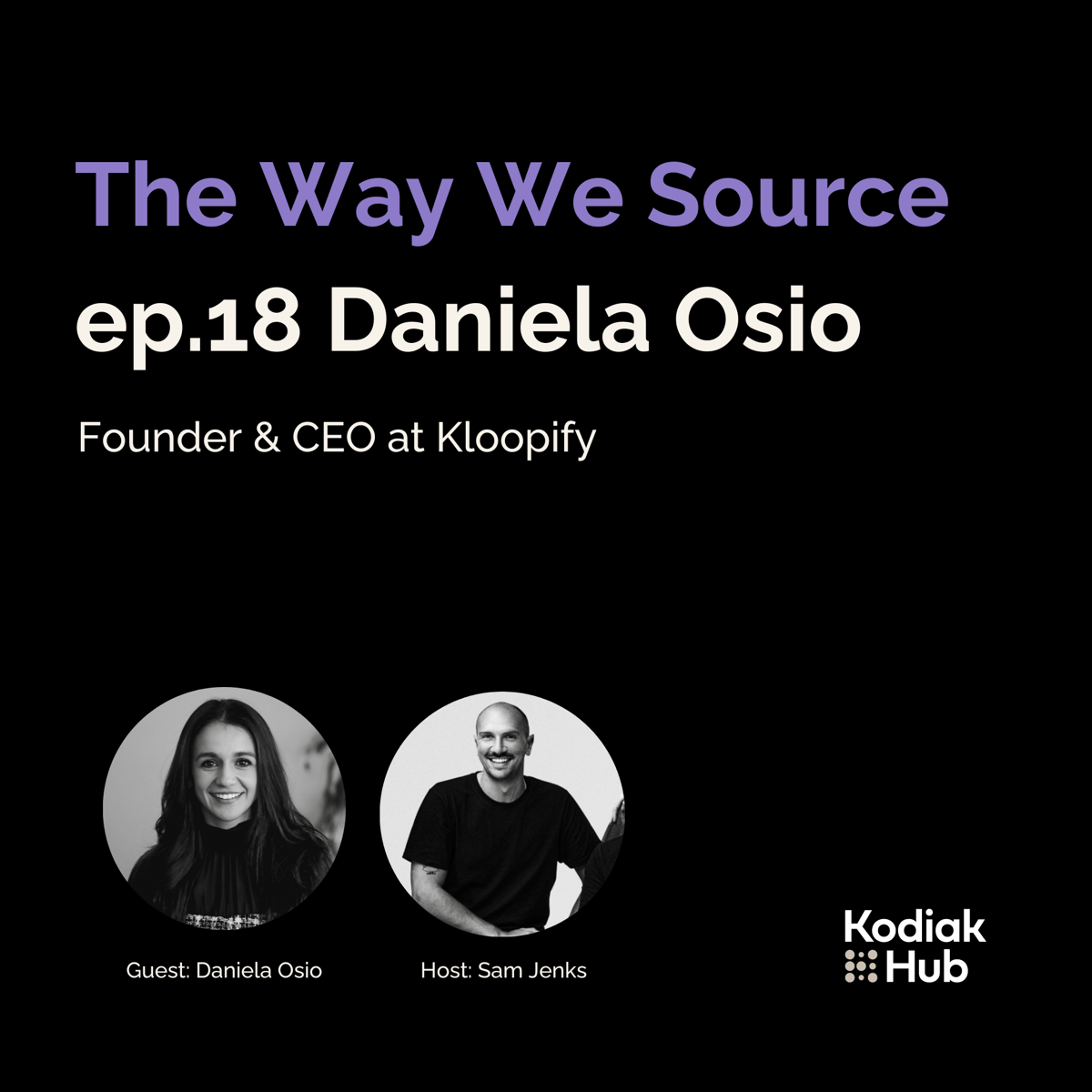 ep.18 - Daniela Osio
Super fun to have Daniela Osio on the podcast!
We'll cover:
- How Daniela believes the Procurement Function can best aid a business to reach it's sustainability goals?

- What are Procurement Teams getting wrong when it comes to sustainable procurement? What are they getting right?

- A couple of concrete tips for procurement teams that is looking to evolve in their sustainable impact.
- & how does the life of a founder look like?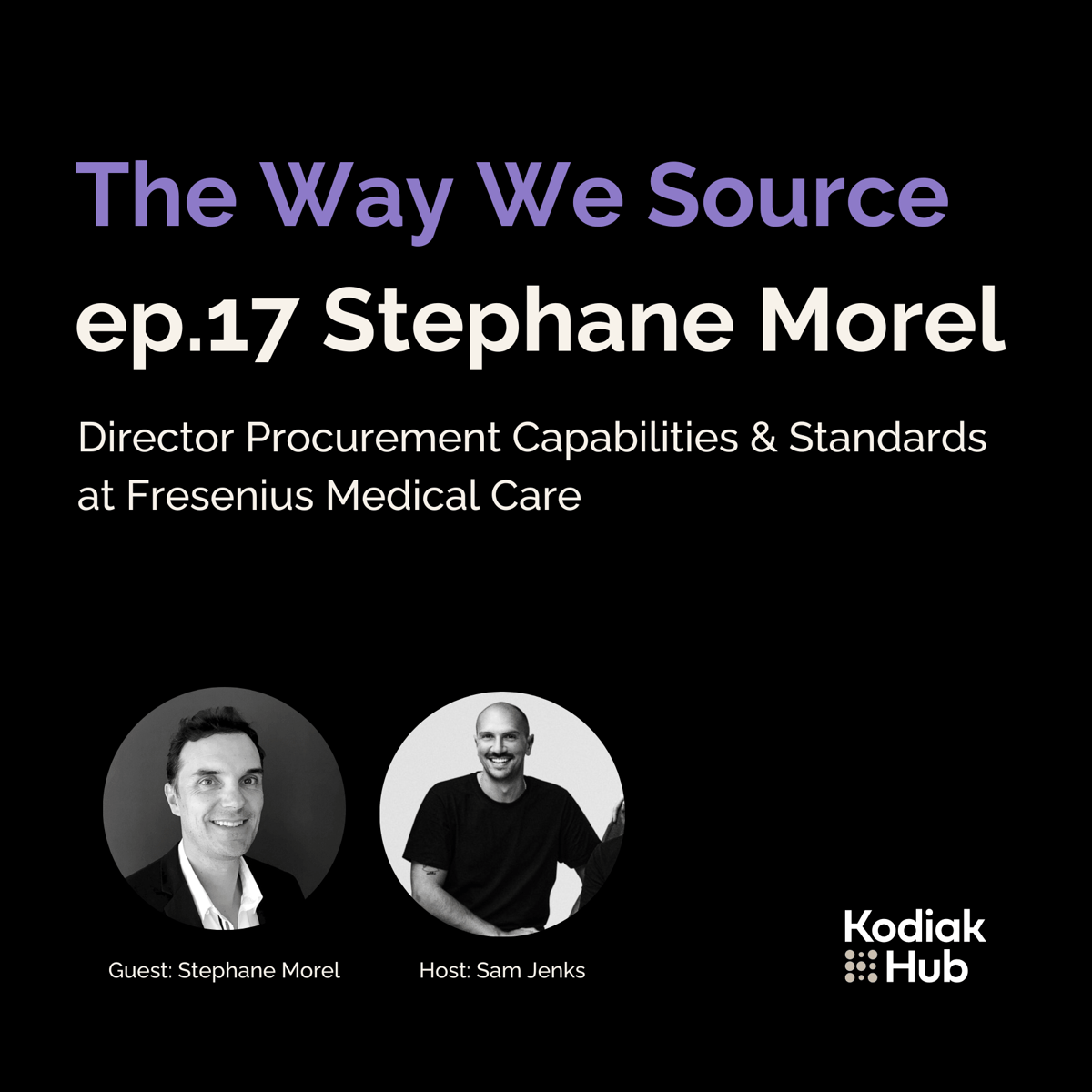 ep.17 - Stephane Morel
We were delighted to have Stephane Morel as a guest on our Podcast in our latest episode!

This time we talk a lot about how SRM can impact ESG and what it takes to build a Procurement Excellence function in your organisation.

We also cover:
- Is Procurement struggling with Change Management?

- When is the right time to invest in a Center of Excellence in a Procurement organisation?

- How can Procurement deliver on ESG in a VUCA world?

VUCA, ACCA, ESG, SRM, COE - we cover all acronyms in this episode 😏 Tune in ✌🏼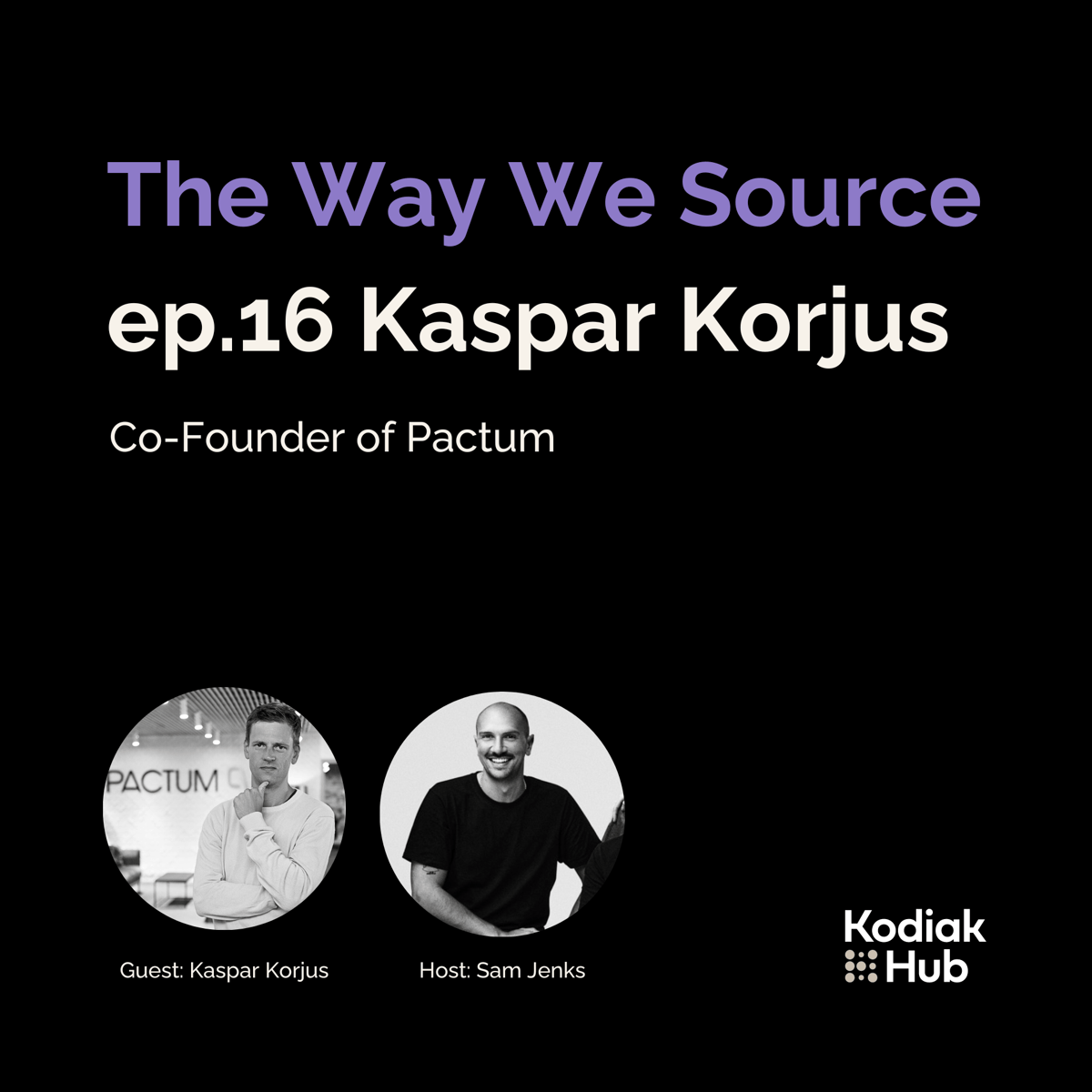 ep.16 - Kaspar Korjus
Kaspar Korjus from Pactum AI shares how their AI helped Walmart save millions in spend with autonomous negotiations 🤯
How can a less mature business adopt AI? Do teams need certain competencies to leverage this kind of tech? What is the barrier for more to adopt?
We also talk about how the life of a ProcureTech Founder looks like & how Kaspar thinks the future of AI in Procurement looks like.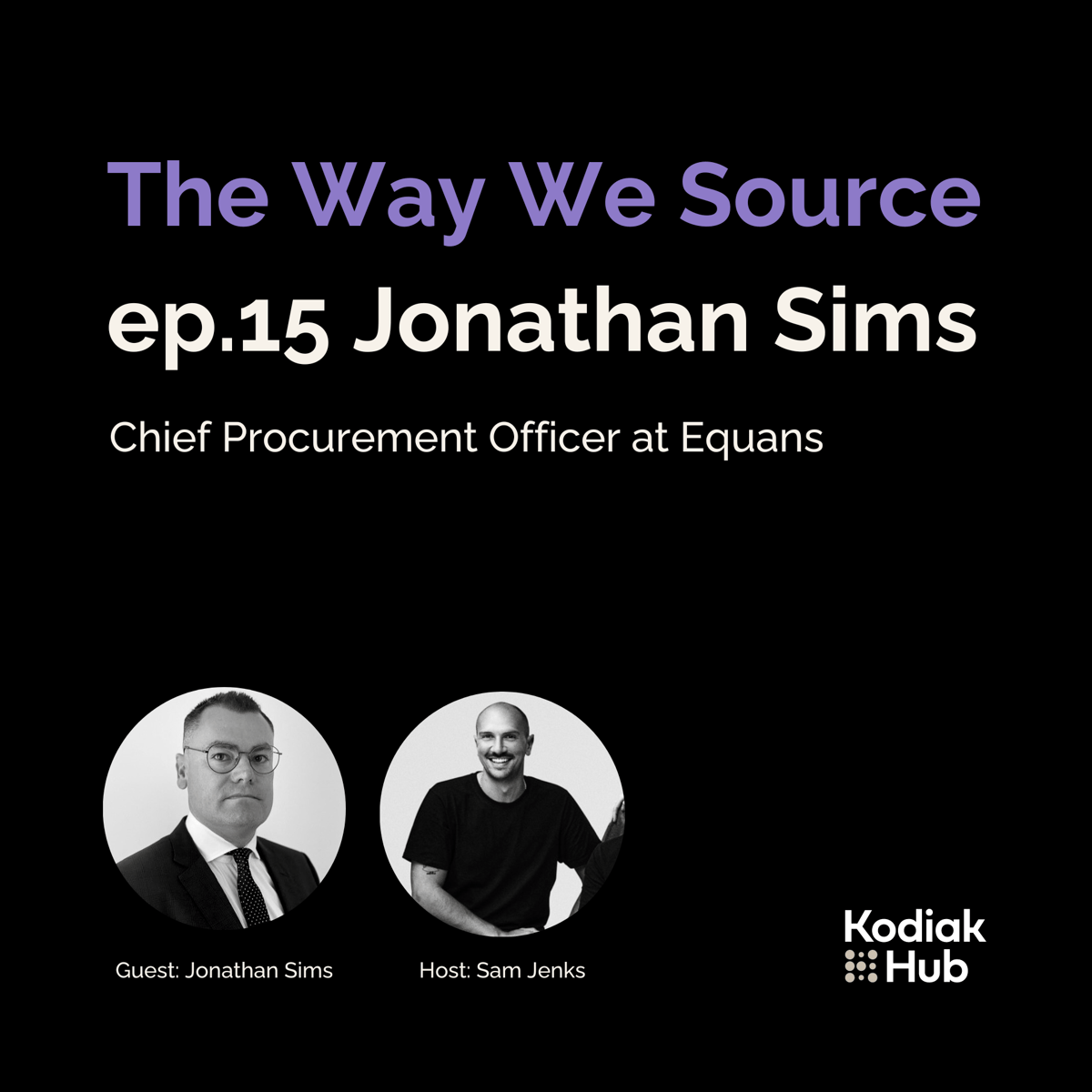 ep.15 - Jonathan Sims
🎙️Tune in to this episode of The Way We Source where we spoke to Dr. Jonathan Sims, CPO at Equans 🙌🏼
- What happens when you bring in academics to tackle challenges in your procurement org?

- Is there a discrepancy between Procurement Theory and Practice?

- What does it take to keep your procurement team happy?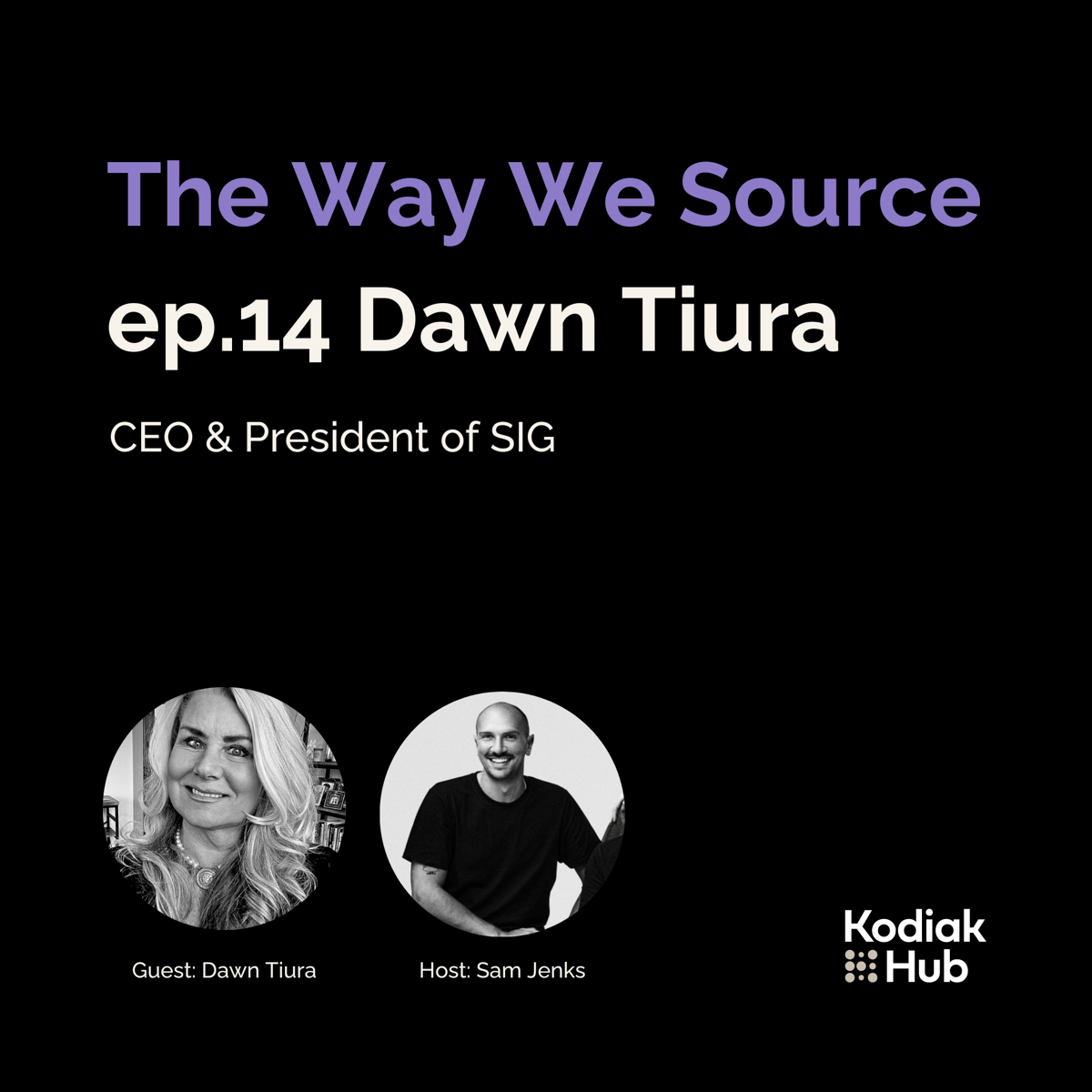 ep.14 - Dawn Tiura
"You don't know what you don't know. So if you don't know what a certain vendor does as a new software provider. You might be missing that perfect fit for your tech stack."

We had the pleasure to sit down with Dawn Tiura, CEO & President of Sourcing Industry Group (SIG) and it was a blast!

- Where should procurement leaders be challenged?

- What's it like being the leader of one of the largest organisations in Sourcing & Procurement?

- How can we get more females in leadership roles in Procurement?

+ much more. Tune in ✌🏼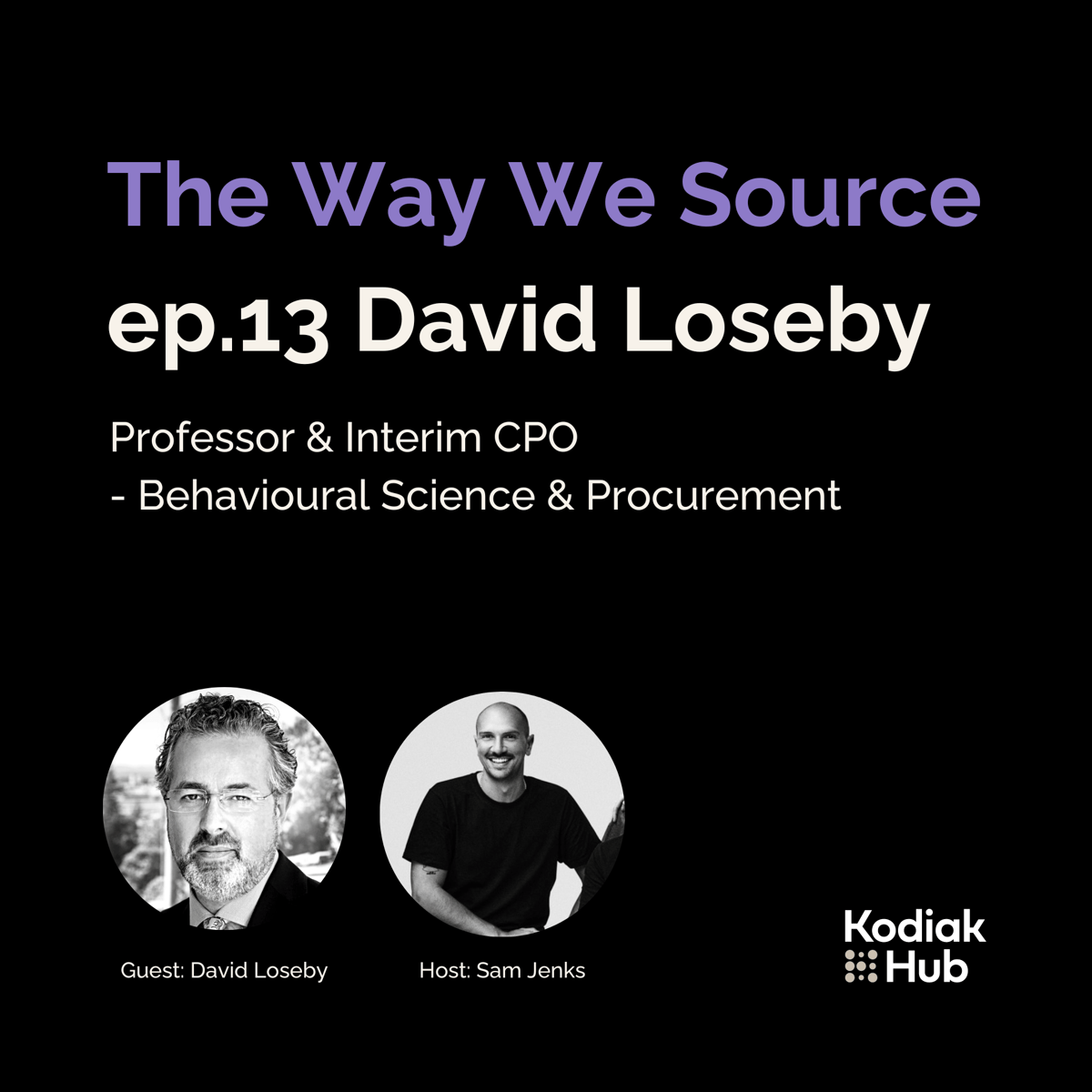 ep.13 - David Loseby
"People do or do not realise that we have what's called our cognitive biases. So far it's about 206 I think that we've cataloged, referenced and assimilated. And all these cognitive biases we put on a scale of one to five, so you could be anywhere on a scale of that axis"

Very interesting episode together David Loseby where he talks about Behavioural Procurement and how it can be applied to enhance buyer-supplier relationships.

As always hosted by our beloved Samuel Jenks 🐻❤️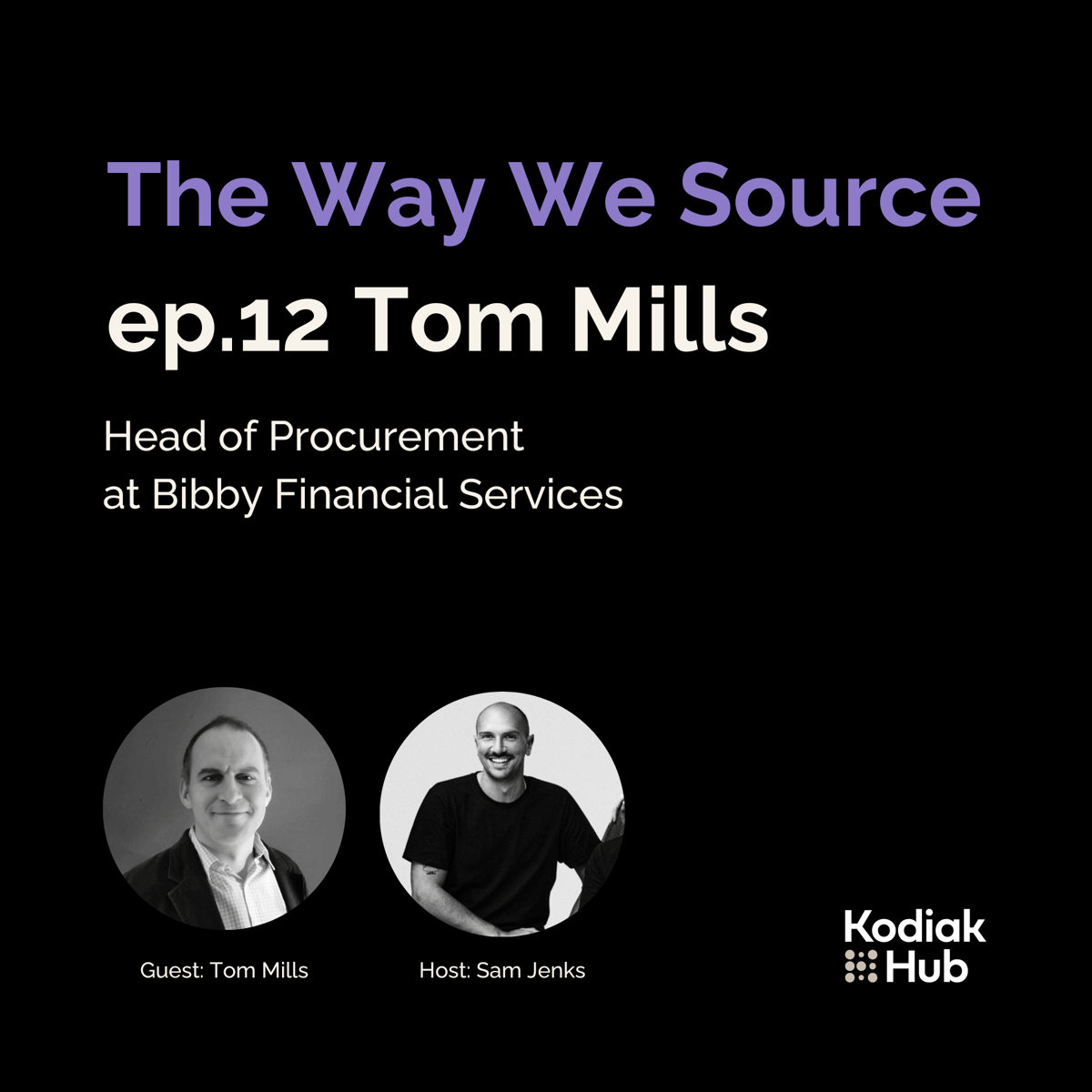 ep.12 - Tom Mills
Procurement & Procurement - it's not always the same thing. Samuel Jenks had a real nice chat with one of the most popular voices in Procurement on LinkedIn, Tom Mills!

Hear him talk about his greatest learnings from building a procurement function from scratch. His take on the differences between direct and indirect procurement + what he thinks working with procurement for consumer brands helped him in his role today.

Go subscribe to his newsletter here (some juicy tips in there 🧃): https://lnkd.in/ds3abRNe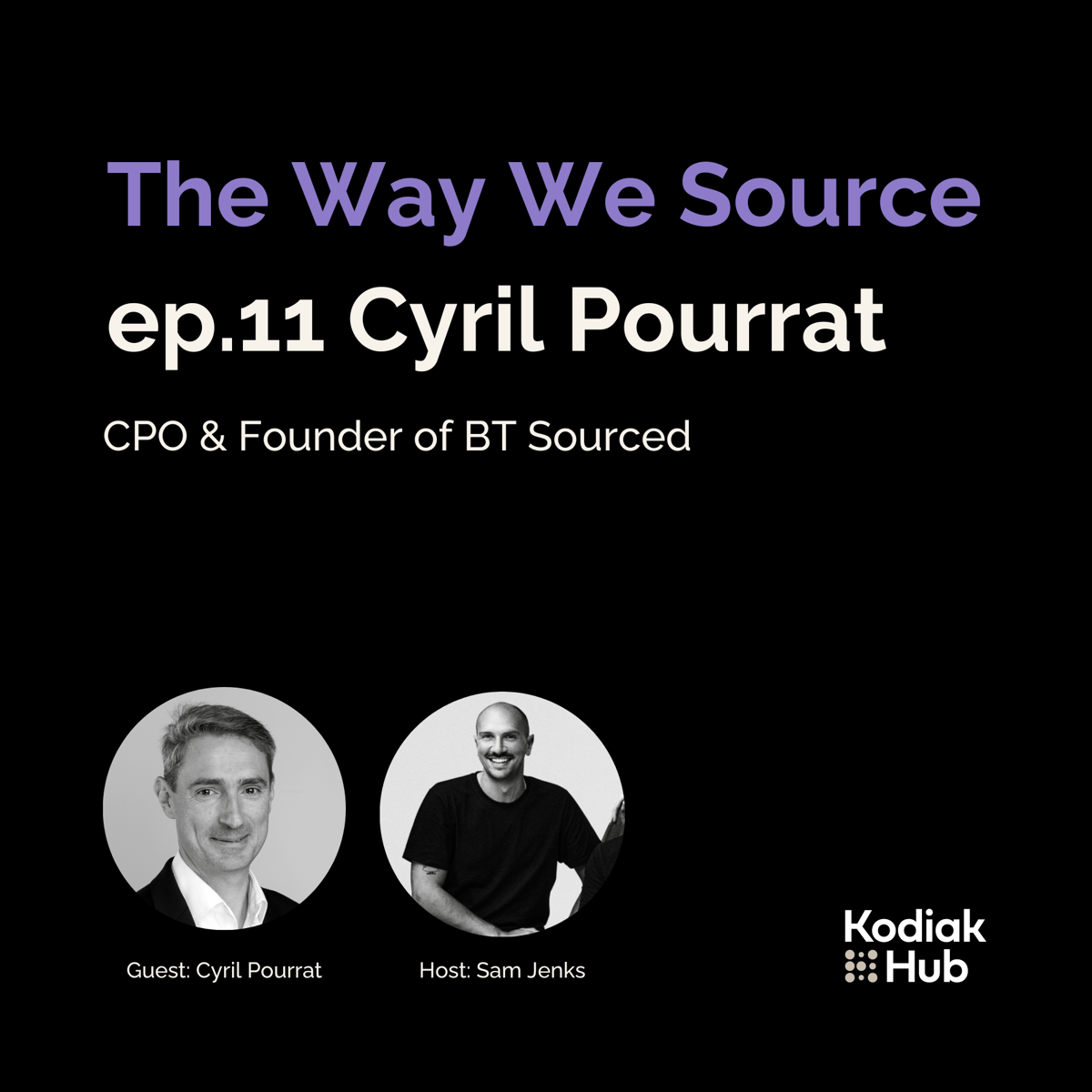 ep.11 - Cyril Pourrat
This time we talked to Cyril Pourrat at BT Sourced about how they are challenging the status quo and traditional way of doing procurement, with digital solutions.
We'll also talk about what other Chief Procurement Officers can do to challenge their current model of procurement.
And what type of results they've seen due to their Digital Transformation and what they like to call; their Digital Procurement Garage!

Tune in ✌🏼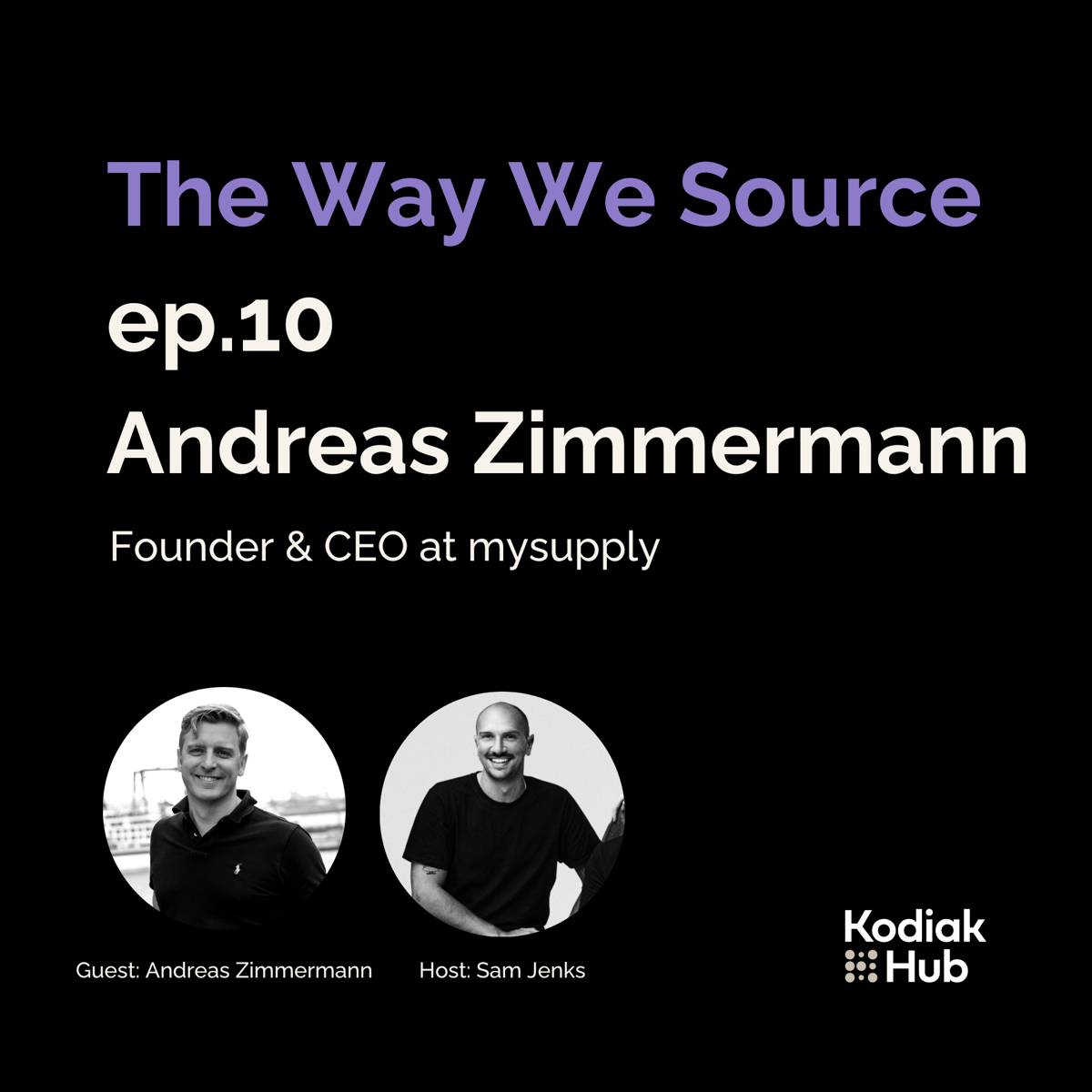 ep.10 - Andreas Zimmermann
Autonomous Sourcing, is that really possible? 🤔

We spoke to Andreas Zimmermann, CEO & Founder of mysupply about their journey to disrupt the procurement industry and how he thinks Autonomous Sourcing will change the way Procurement Professionals work.
+ The importance of keeping human intelligence at the core of buying decisions.
Check out the episode via the links below👇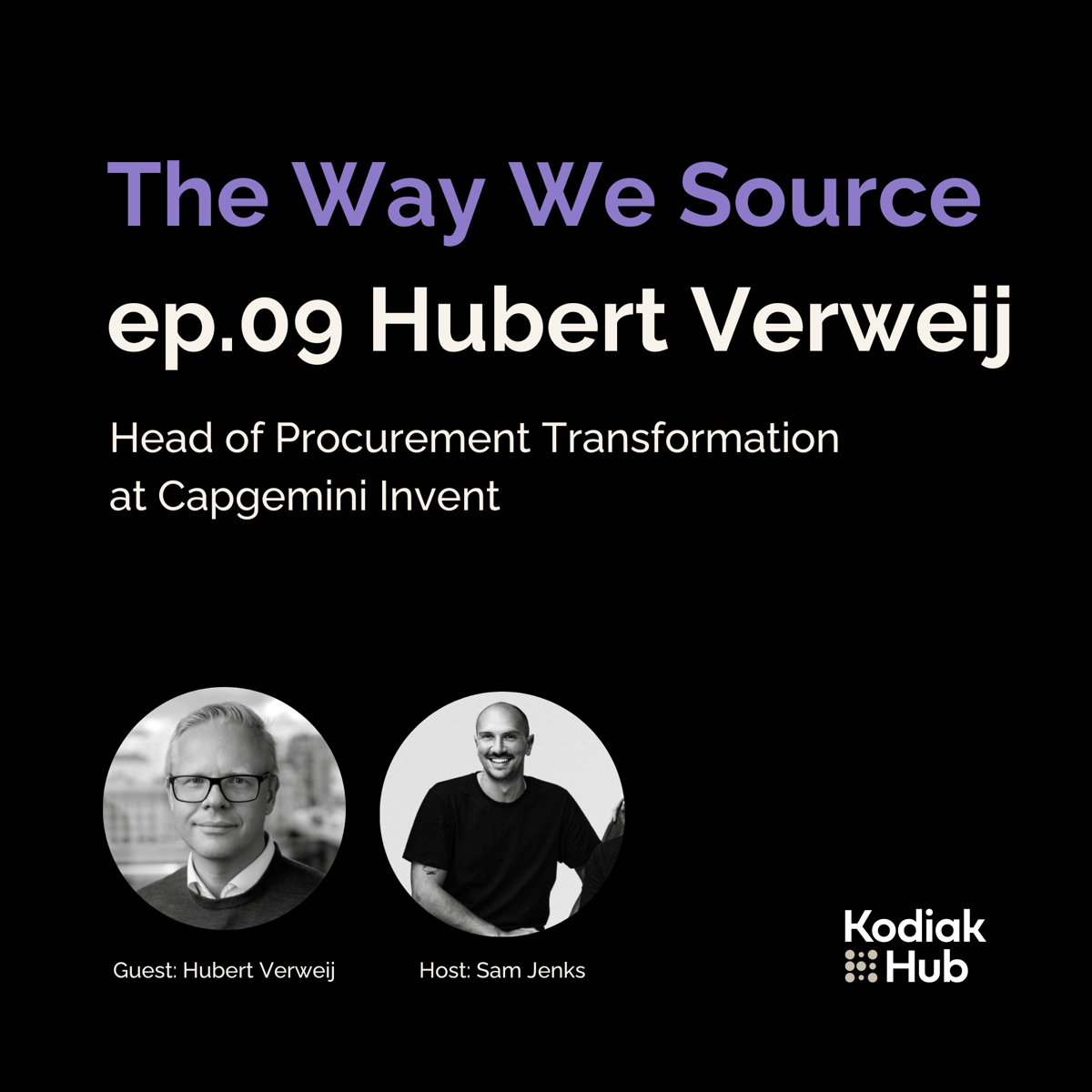 ep.09 - Hubert Verweij
🎙 Anotha one!

Hubert Verweij, Head of Procurement Transformation at Capgemini Invent sat down with our own Samuel Jenks to talk about the important steps to develop Supplier Management, Collaboration & Innovation frameworks!

How do you know which suppliers to invest more time with? Which KPI's should you use to measure the success of Collaboration & Innovation initiatives? + Much more!

Tune in below 👇🏼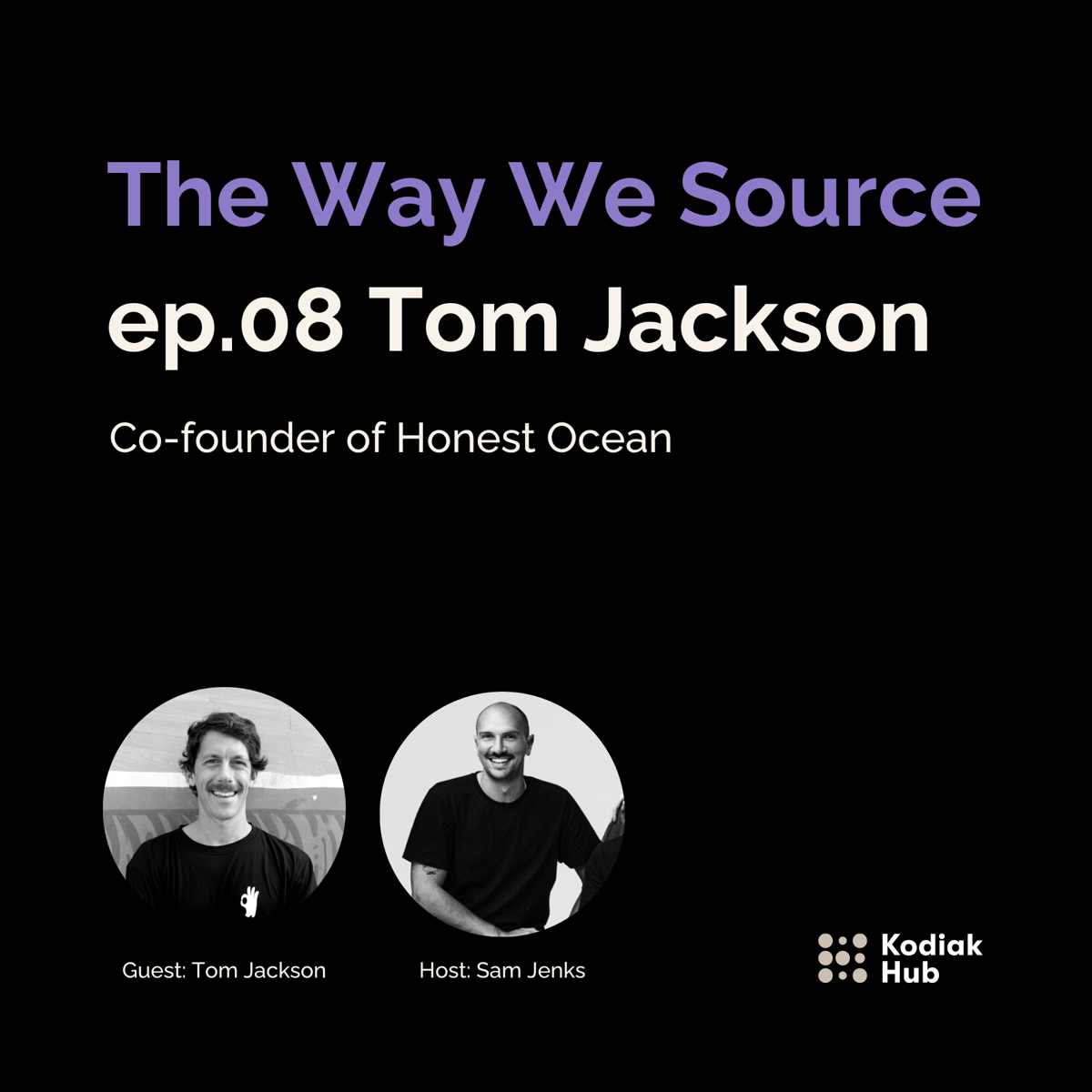 ep.08 - Tom Jackson
This episode stands out from the previous ones a little bit - we got the chance to speak to Tom Jackson, Co-founder at Honest Ocean, a supplier of fully transparent and traceable recycled ocean plastic materials.
Hear about their mission and story of how they started Honest Ocean to combat the growing problem of plastic pollution in one of the worst affected area in the world.
We'll also touch on topics like; Accountability among businesses and the problem of greenwashing. What Tom learned from his time in FMCG on Supplier Enabled Development and the problem of virgin manufacturing vs. recycled Infrastructure in Indonesia.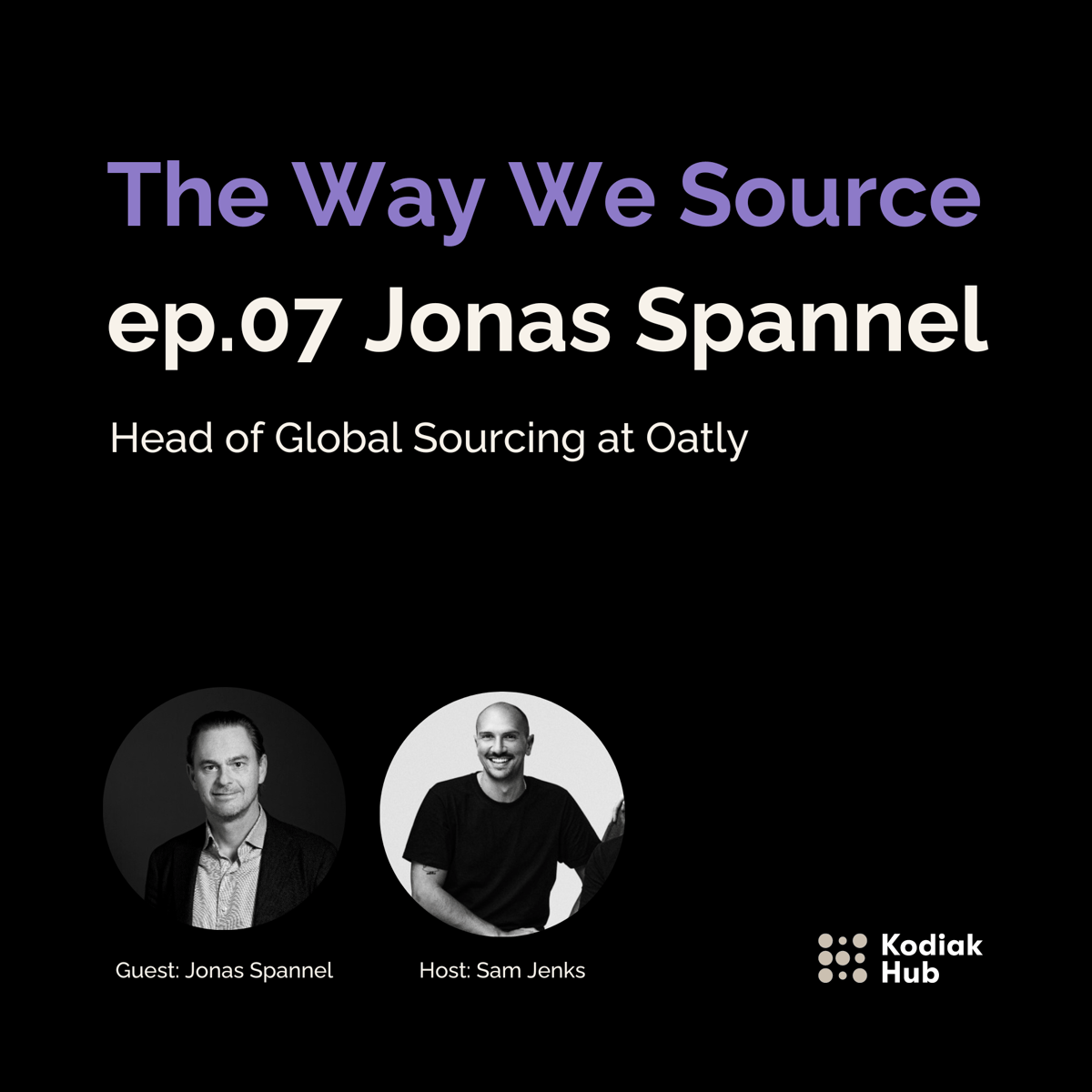 Ep.07 - Jonas Spannel
How has Oatly actively worked with reducing Tail Spend?
How to bridge the gap between Procurement and Sales?
Is Procurement a supporting- or a primary function?
What role does the sourcing department play in a high-growth environment like at Oatly?
How do they work with Responsible Sourcing at Oatly?
His view of recruiting sourcing talent in a high-growth pace?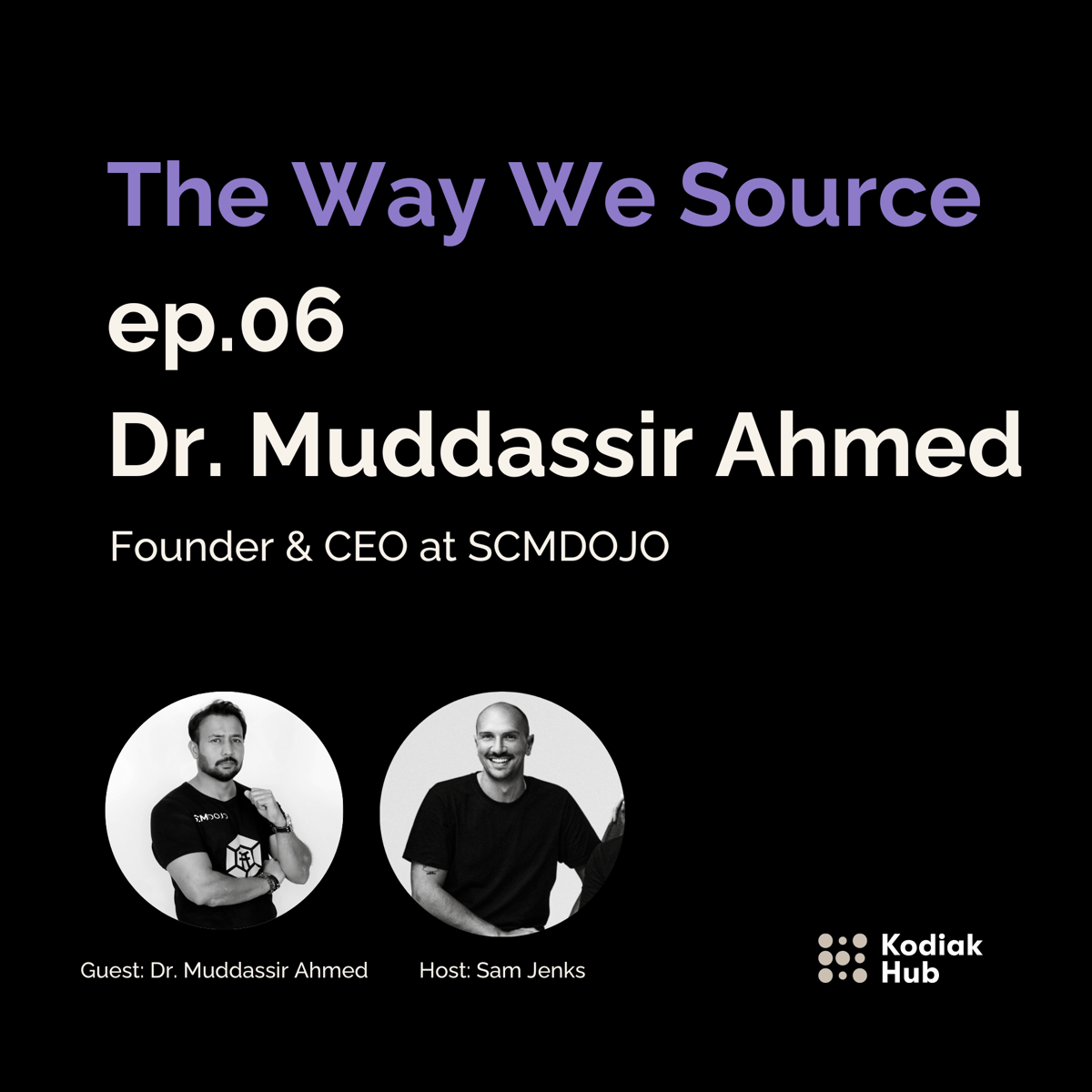 Ep.06 - Dr. Muddassir Ahmed
How covid was a blessing in disguise for Supply Chain & Procurement Teams.
The importance of having a mentor in your career.
How Supplier Development can be leveraged to improve Supplier Performance.
How the Enhanced Supplier Development Framework works.
Reactive vs Strategic Supplier Development.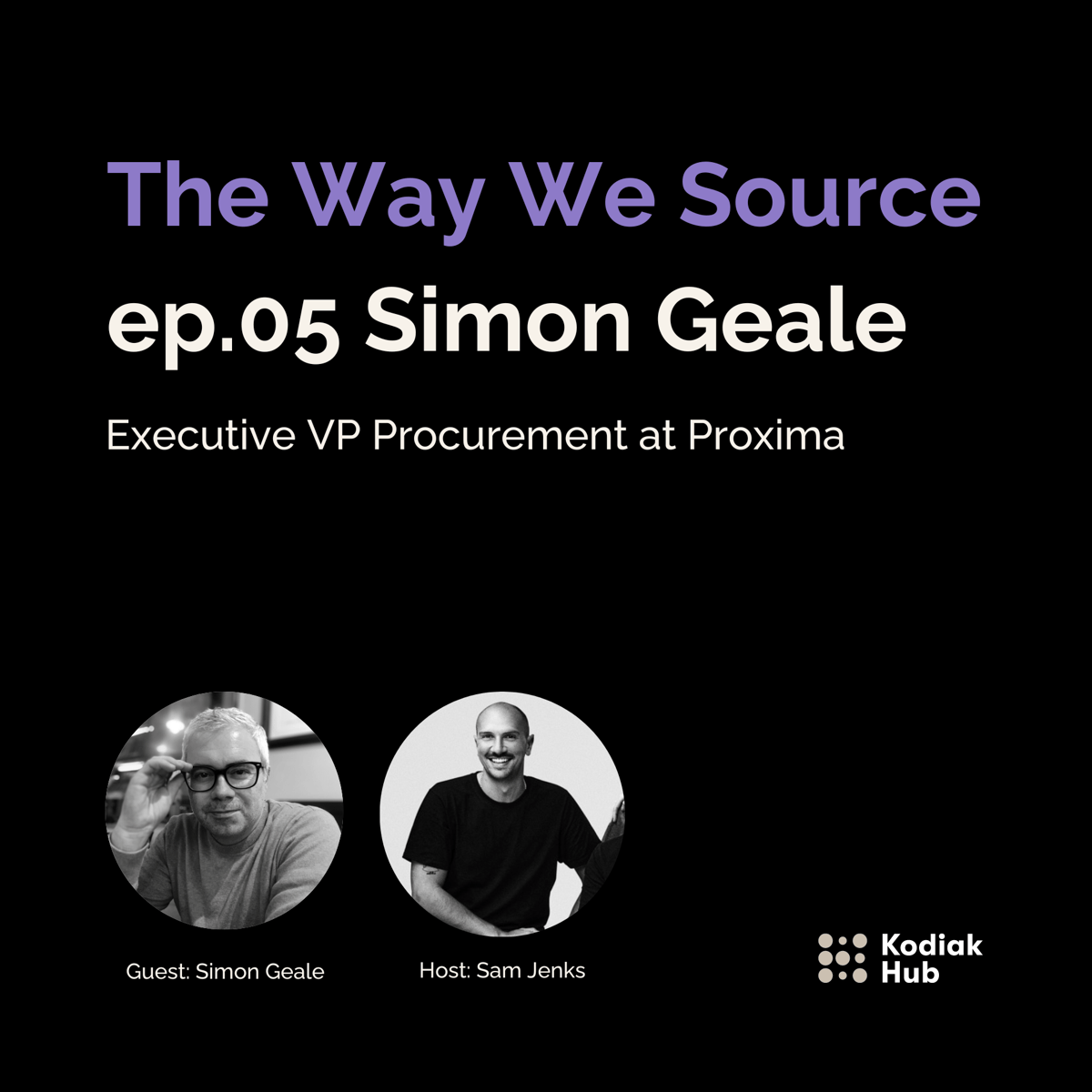 Ep.05 - Simon Geale
You might be wondering about the biggest challenges Procurement is facing today?
Or perhaps want to have some practical tips on what Procurement should be doing to align with the overall business goals?
Maybe you would like to hear about what sets apart good CPO's from great CPO's?
We're covering that and a lot more in this episode!
Ep.04 - Susan Walsh
How can Procurement, Sustainability and Supply Chain teams become better at cleaning their Supplier Data?

What are some of the pitfalls when launching projects to clean your data and how could it potentially harm your business by not investing in cleaning your data? 🧐

Also, what are companies actually getting right with their data?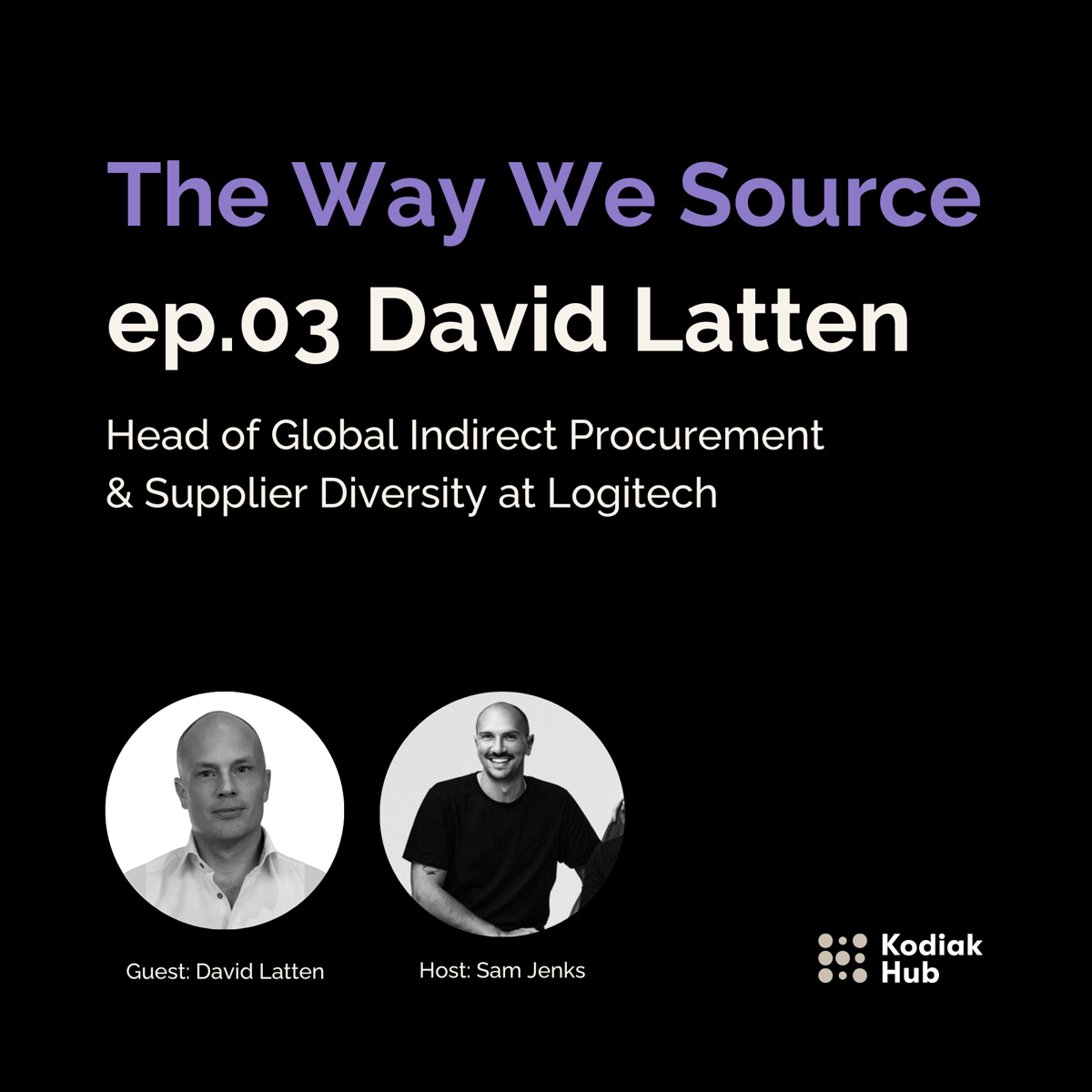 Ep.03 - David Latten
David goes through what Logitech did in order to start working more with diverse spend, gender equality and what your company should do if they want to improve in these important areas.
We'll also talk about what procurement should do to get "a seat at the table" and his tips on mindset for people just entering procurement as well as current leaders.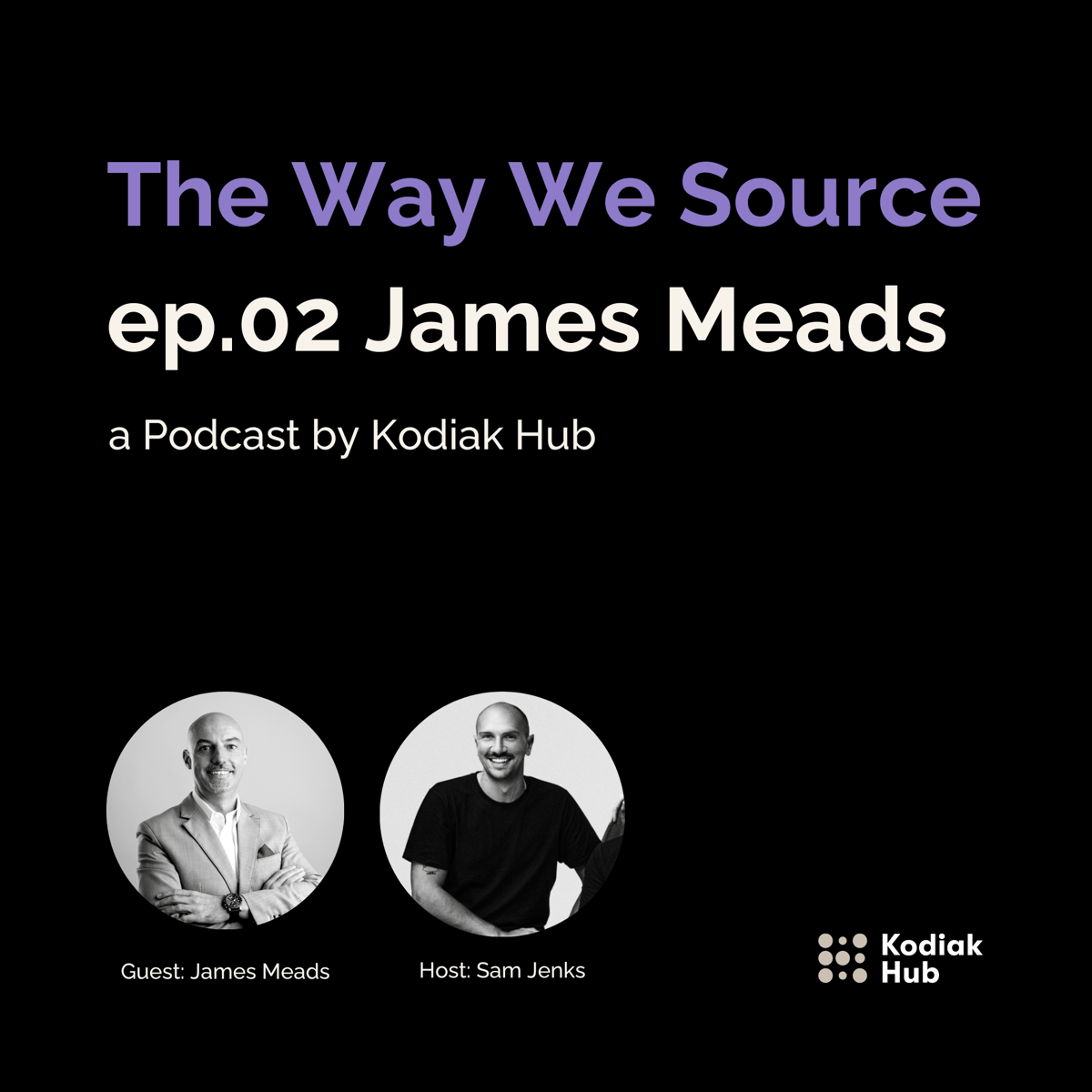 Ep.02 - James Meads
We talk about the state of Procure Tech, productivity tips for procurements peeps, why he left working in procurement as a practitioner?
What Procurement Teams should consider when choosing between Best-of-Breed vs All-in-One platforms?
That and a lot more in our second episode of The Way We Source Podcast!
Ep.01 - Kelly Barner
We talk about concrete tips on what type of Market Intelligence procurement teams should be looking at to drive real value.
Also, what's the current state of talent & recruitment in procurement today? And should your team consist of generalists or specialists?
That and a lot more in our first ever episode of The Way We Source Podcast!
You're Beary welcome to contact us
Get in touch with the Kodiak Hub Team
Want to know more about Kodiak Hub's SRM platform? Want to see it in action? Get in touch with our team by filling in the form to the right, and someone from our team will reach out very soon!