a Podcast by Kodiak Hub
The Way We Source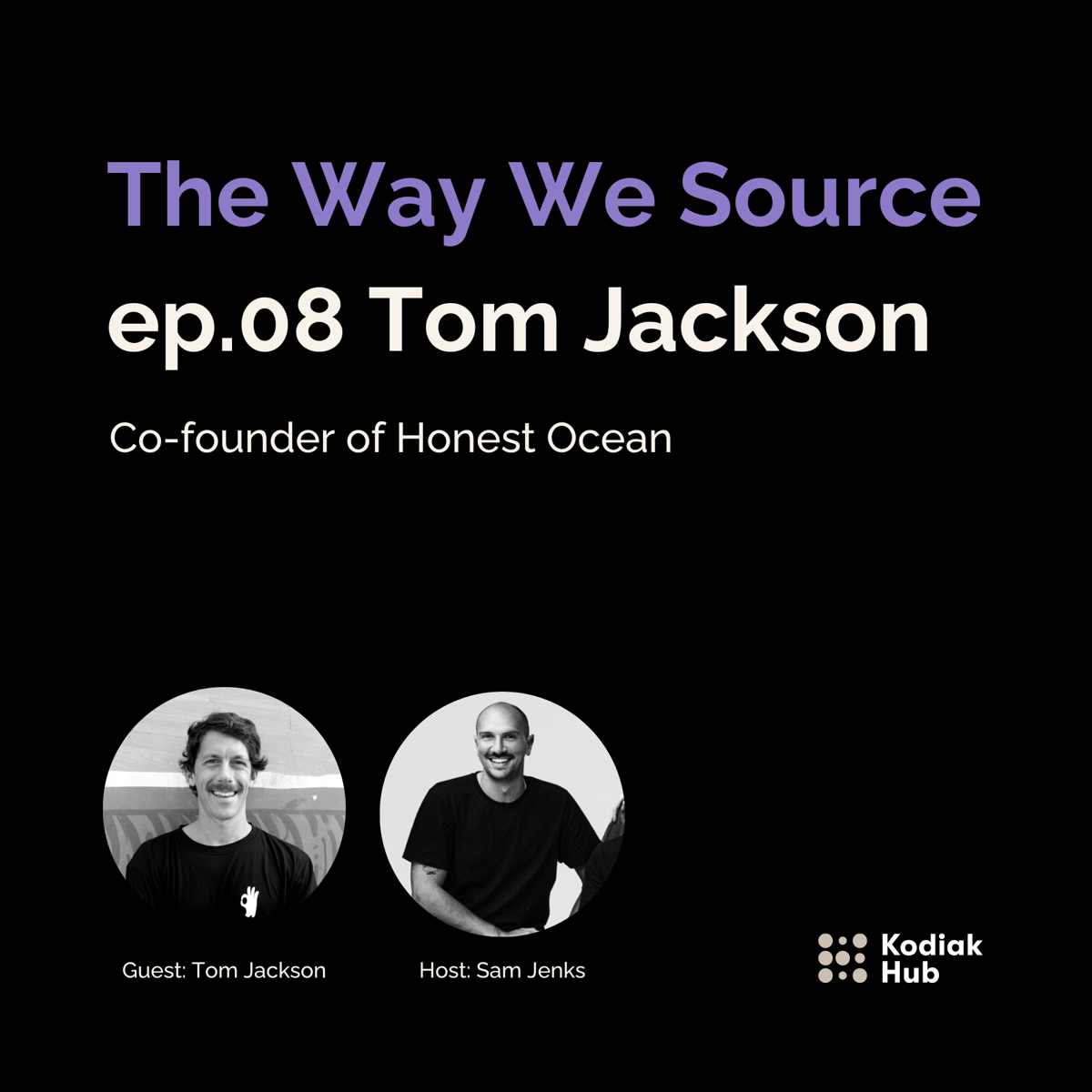 ep.08 - Tom Jackson
This episode stands out from the previous ones a little bit - we got the chance to speak to Tom Jackson, Co-founder at Honest Ocean, a supplier of fully transparent and traceable recycled ocean plastic materials.
Hear about their mission and story of how they started Honest Ocean to combat the growing problem of plastic pollution in one of the worst affected area in the world.
We'll also touch on topics like; Accountability among businesses and the problem of greenwashing. What Tom learned from his time in FMCG on Supplier Enabled Development and the problem of virgin manufacturing vs. recycled Infrastructure in Indonesia.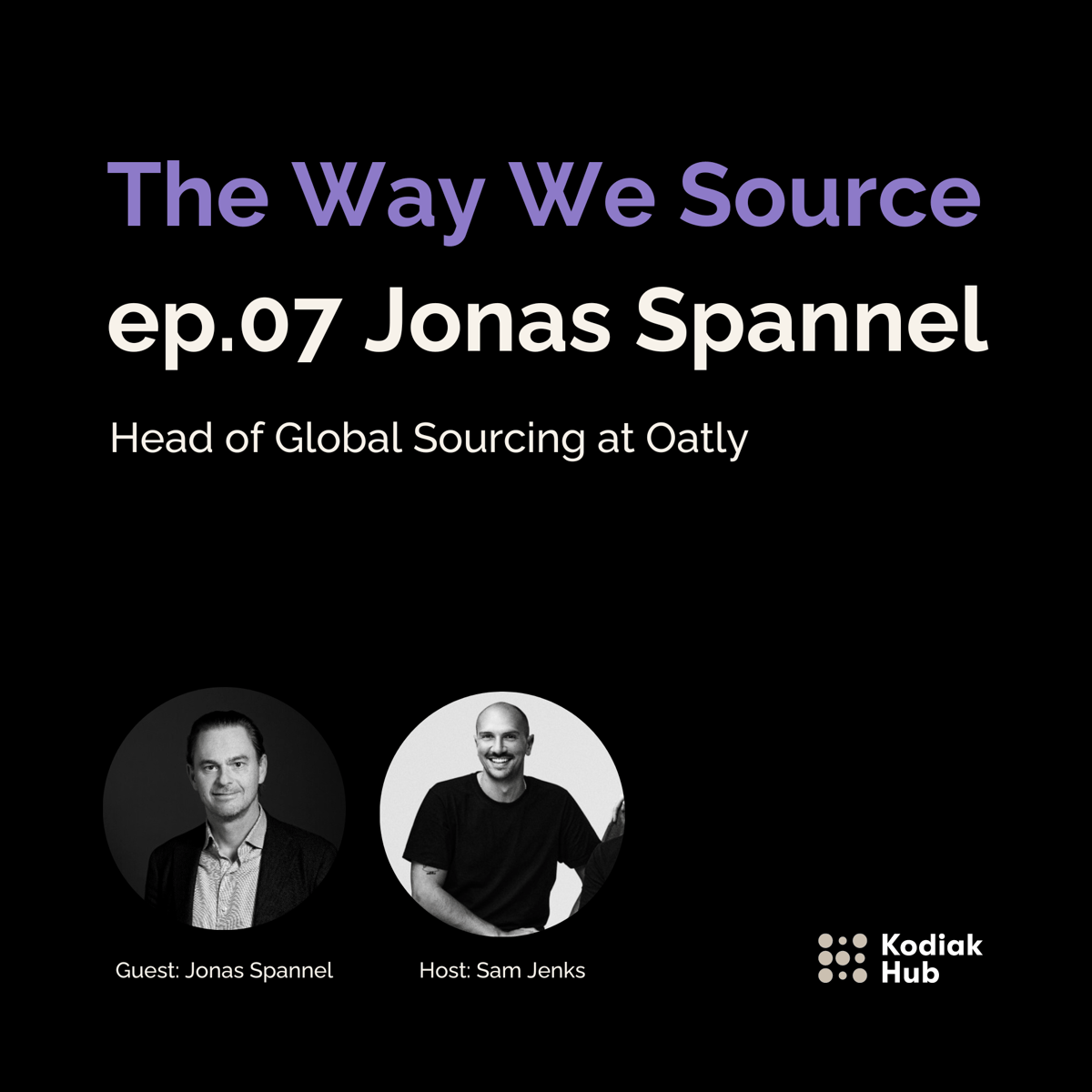 Ep.07 - Jonas Spannel
How has Oatly actively worked with reducing Tail Spend?
How to bridge the gap between Procurement and Sales?
Is Procurement a supporting- or a primary function?
What role does the sourcing department play in a high-growth environment like at Oatly?
How do they work with Responsible Sourcing at Oatly?
His view of recruiting sourcing talent in a high-growth pace?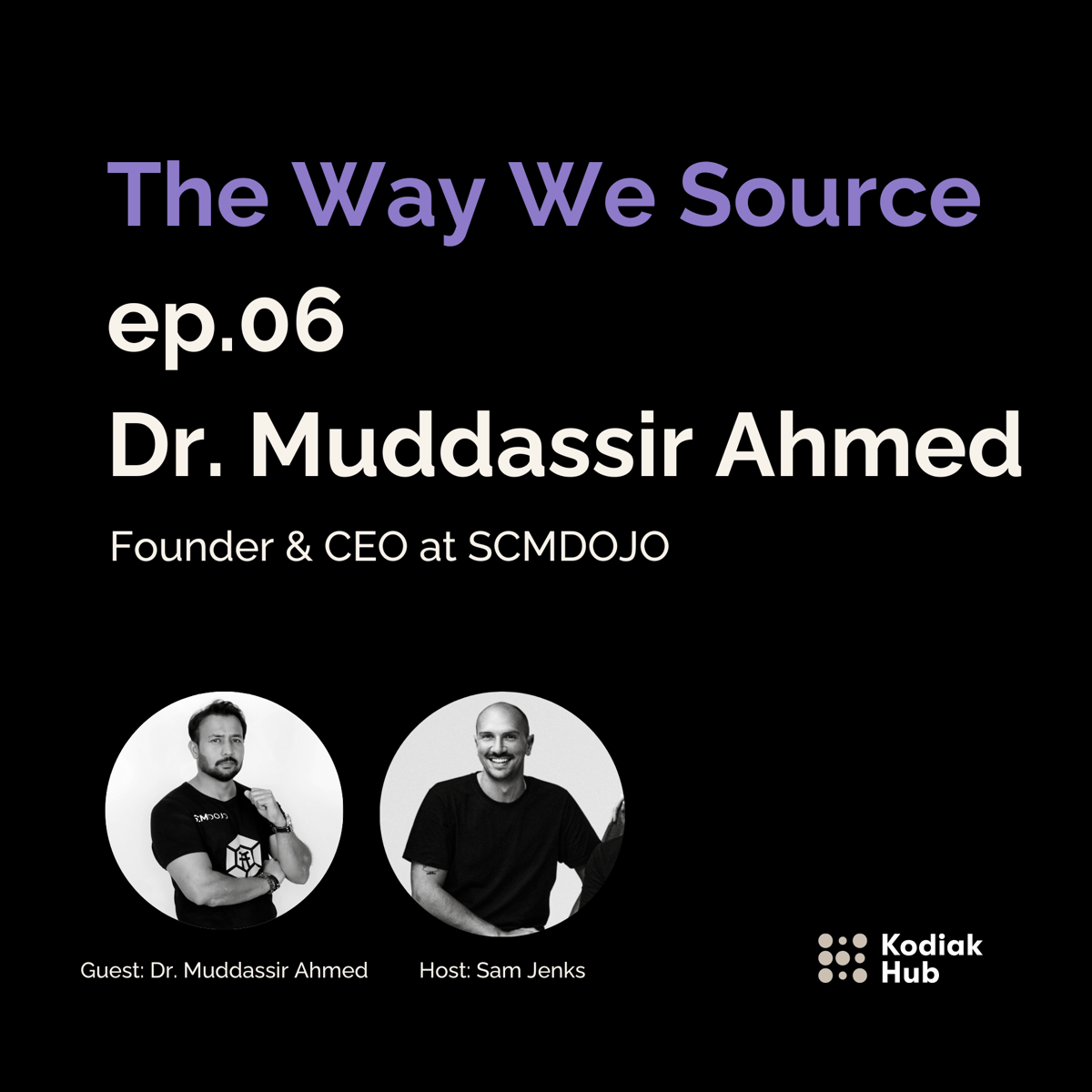 Ep.06 - Dr. Muddassir Ahmed
How covid was a blessing in disguise for Supply Chain & Procurement Teams.
The importance of having a mentor in your career.
How Supplier Development can be leveraged to improve Supplier Performance.
How the Enhanced Supplier Development Framework works.
Reactive vs Strategic Supplier Development.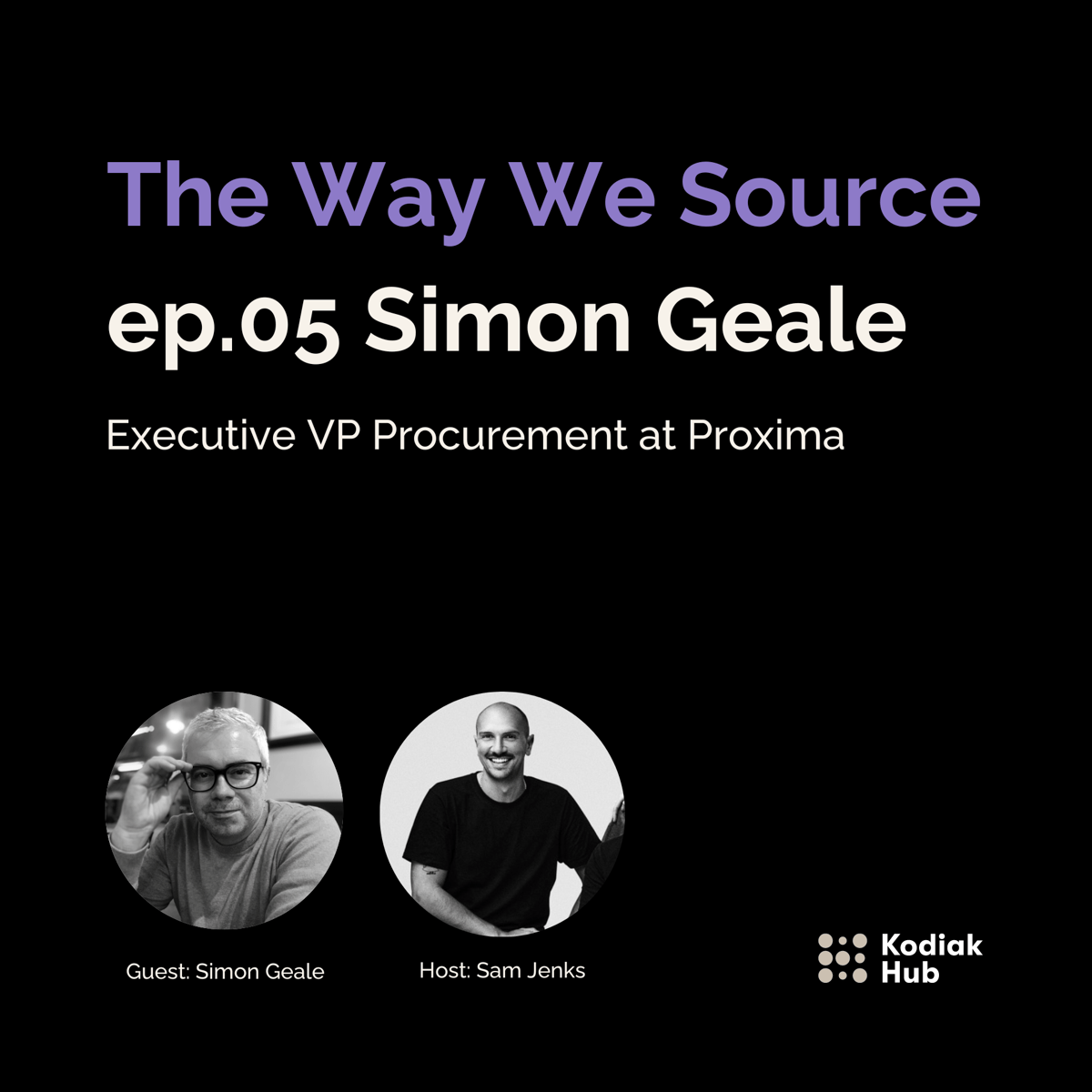 Ep.05 - Simon Geale
You might be wondering about the biggest challenges Procurement is facing today?
Or perhaps want to have some practical tips on what Procurement should be doing to align with the overall business goals?
Maybe you would like to hear about what sets apart good CPO's from great CPO's?
We're covering that and a lot more in this episode!
Ep.04 - Susan Walsh
How can Procurement, Sustainability and Supply Chain teams become better at cleaning their Supplier Data?

What are some of the pitfalls when launching projects to clean your data and how could it potentially harm your business by not investing in cleaning your data? 🧐

Also, what are companies actually getting right with their data?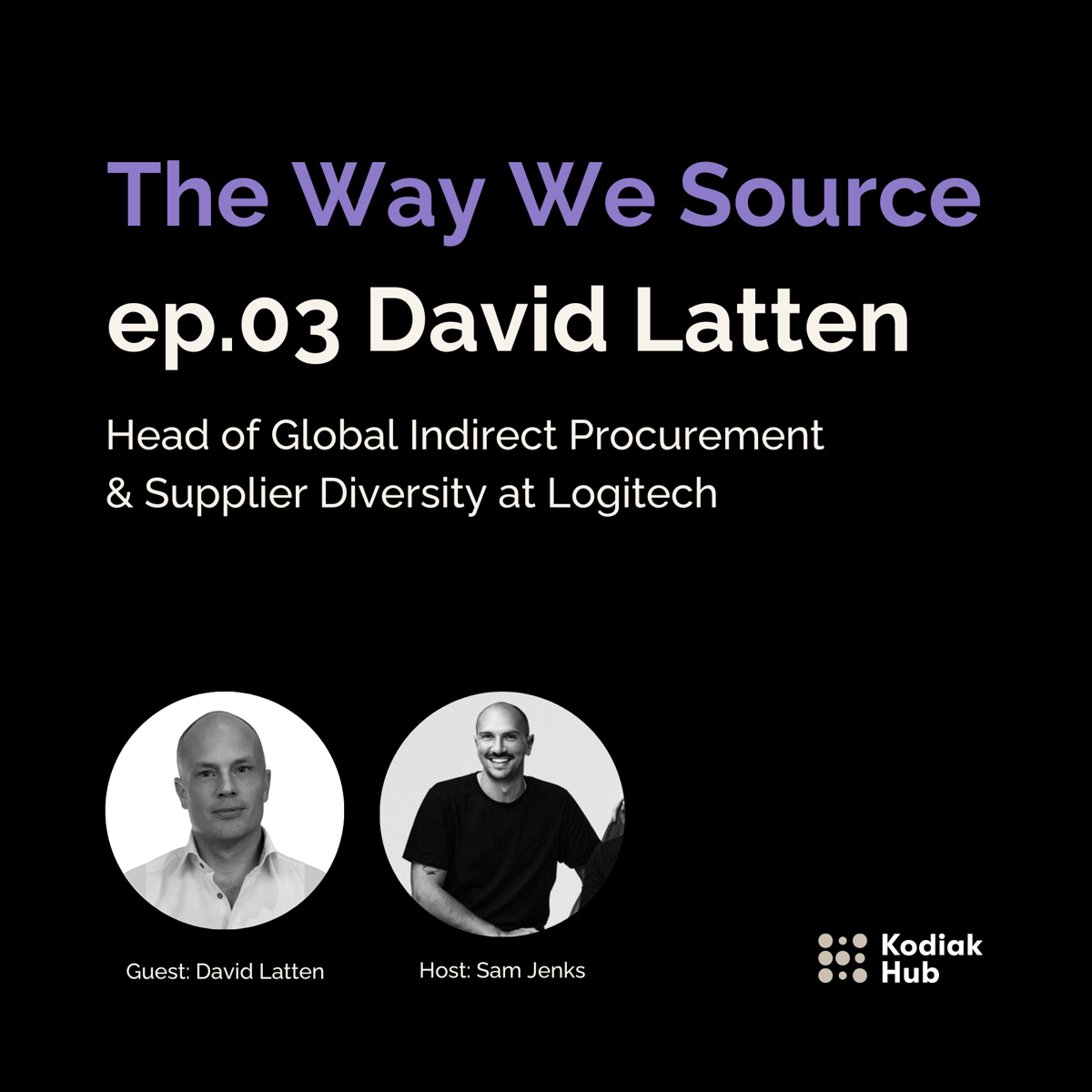 Ep.03 - David Latten
David goes through what Logitech did in order to start working more with diverse spend, gender equality and what your company should do if they want to improve in these important areas.
We'll also talk about what procurement should do to get "a seat at the table" and his tips on mindset for people just entering procurement as well as current leaders.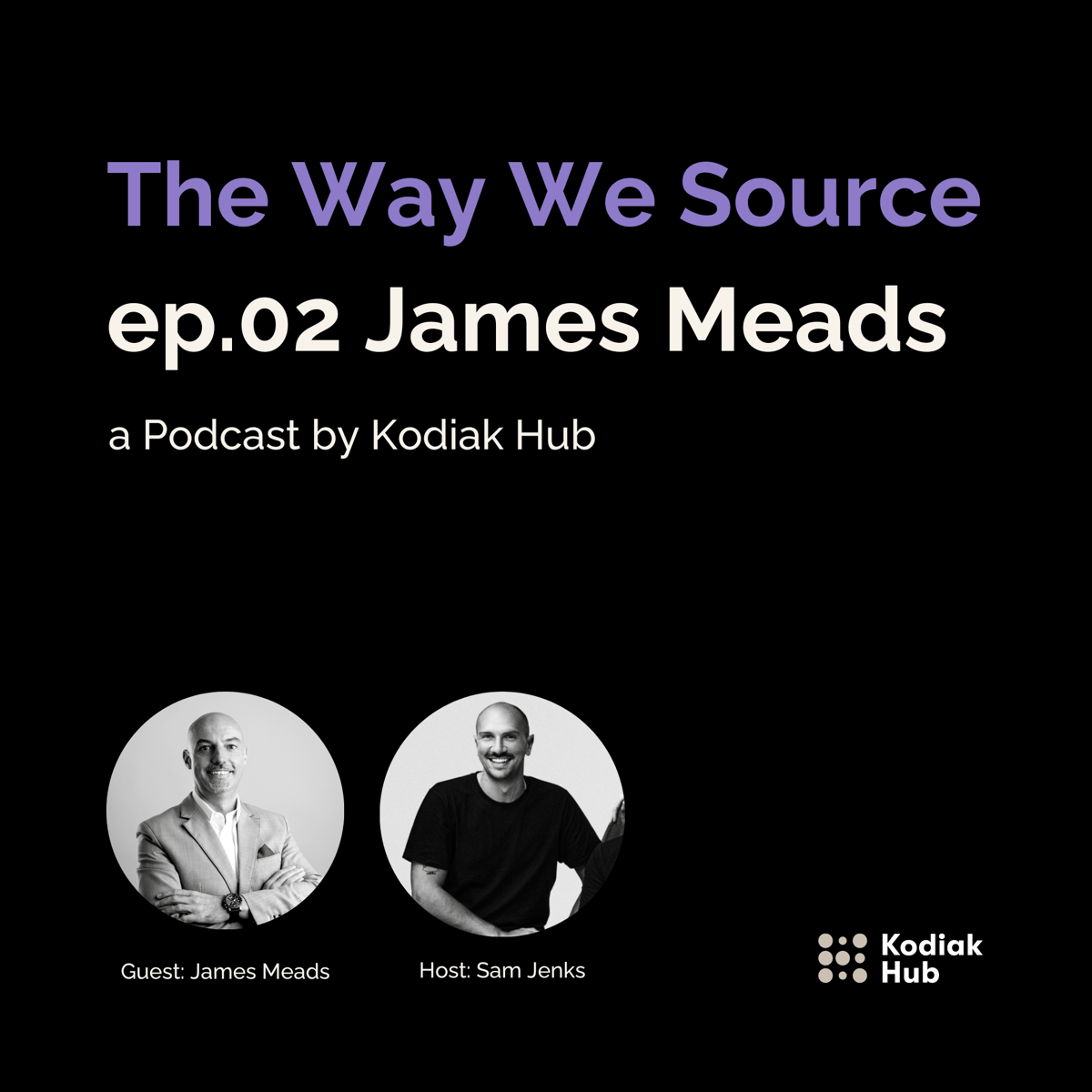 Ep.02 - James Meads
We talk about the state of Procure Tech, productivity tips for procurements peeps, why he left working in procurement as a practitioner?
What Procurement Teams should consider when choosing between Best-of-Breed vs All-in-One platforms?
That and a lot more in our second episode of The Way We Source Podcast!
Ep.01 - Kelly Barner
We talk about concrete tips on what type of Market Intelligence procurement teams should be looking at to drive real value.
Also, what's the current state of talent & recruitment in procurement today? And should your team consist of generalists or specialists?
That and a lot more in our first ever episode of The Way We Source Podcast!
You're Beary welcome to contact us
Get in touch with the Kodiak Hub Team
Want to know more about Kodiak Hub's SRM platform? Want to see it in action? Get in touch with our team by filling in the form to the right, and someone from our team will reach out very soon!