Use these templates as a helping hand
Templates
No need to fill out a form to receive the template
- just click download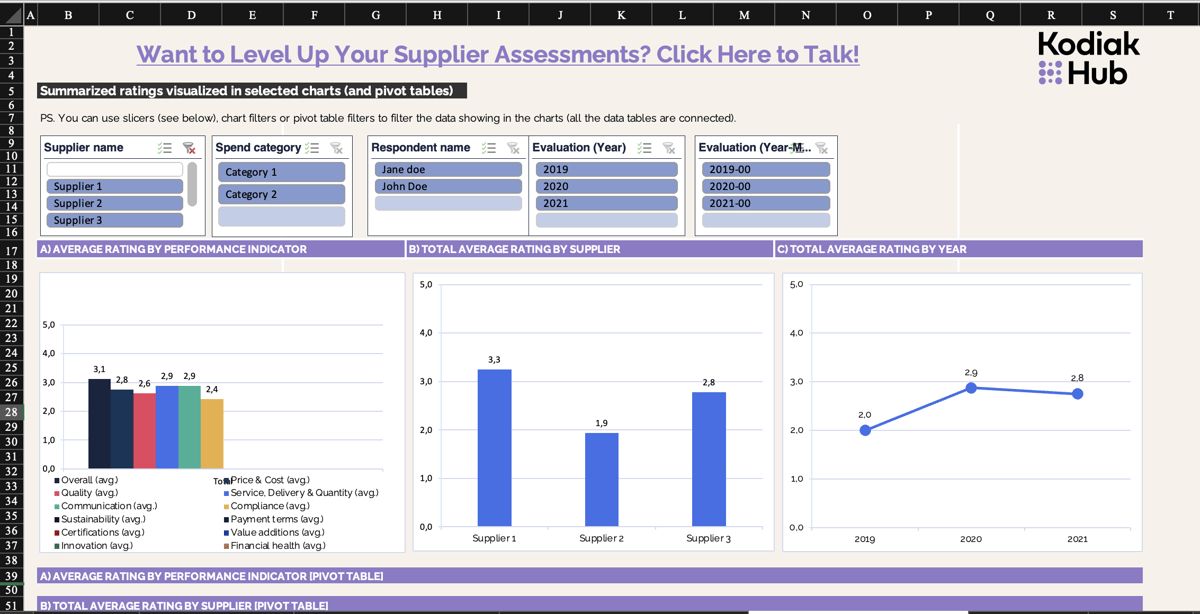 Supplier Performance Evaluation & Scorecard Template
Use this template as a starting point to measure supplier performance - add your own criteria if needed!
You're Beary welcome to contact us
Get in touch with the Kodiak Hub Team
Want to know more about Kodiak Hub's SRM platform? Want to see it in action? Get in touch with our team by filling in the form to the right, and someone from our team will reach out very soon!