Management systems are like a pair of jeans.
This statement may seem bizarre, but just bear with me here….
You have quite a few pairs and usually try on multiple different pairs before you choose the ones you want to buy. When you finally get comfortable with one pair of jeans, they typically change; sometimes it's a good thing, sometimes it's bad. After a while you develop a pattern- a dependency- and you rely on wearing one pair a whole lot more than the other ones. It's ok, but you also know that variation- and a range of different pairs- is a nice thing to have in your wardrobe. And then, one day, you realize there's a hole in the knee of your favorite pair. You can patch 'em up or go buy the brand new version of those same jeans. One way or the other, you have to make a change, evolve beyond that favorite pair, and adapt to a whole new pair.
Does that analogy sound like a management system your business has implemented over the years?
In today's business world, there are a plethora of management information systems (MIS) at the disposal of businesses and consumers alike. One of the most widely recognized B2B management systems is CRM, (customer relationship management) and it is typically implemented into organizations in the form of software/cloud implementation.
"91% of businesses with over 11 employees now use CRM" (Taylor 2017).
CRM has had a brief yet furiously exponential development as a leading business management system and has- subsequently- added incalculable value to the sales, marketing, and customer retention activities for millions of companies.


The CEO of Kodiak Hub, Malin Schmidt is a firm believer that SRM (supplier relationship management) exists in a similar- calm before the storm — kind of positioning that CRM existed in just 10 years ago. She often says,
"SRM as a domain is in for the same ride that CRM took"
After a bit of research, I confirmed that she has a damn-good point, and that SRM could very well explode in the coming years.
As the saying goes, 'history repeats itself'. If this is true, supplier relationship management could soon be your new favorite pair of jeans.
CRM in the 1980's
There is much discussion about where CRM truly began, and I will try to present the facts as close to the 'truth' as I possibly can.
CRM was in it's early stages- already in 1980's, but the realization of it's future wasn't even in the corner of the picture frame. In fact, CRM wasn't even the name.
It all started with a little something called contact management systems also known as CMS.
CMS was a digital rolodex of sorts. A company, named ACT!, developed a solution that introduced the business world to the efficiency of digitally storing and organizing customer contact information. Throughout the decade several other actors developed similar platforms (CRMSwitch).
Essentially, the 80's brought us the little (digital) black book for storing customer information.
1990's
The 90's boasted a critical time period for the development of CRM as a management system, and as an widely-accepted business acronym.
In the midst of other exciting technological developments, (exploding use of PC's, for example) the early 90's became a defining period of evolution of what CRM is today. CMS, under this time, served as the backbone for what would later become sales force automation also known as SFA.
"SFA allowed companies to automate their database marketing saving significant time, effort, and cost. SFA took many of the features of database marketing, automated them, and combined them with contact management solutions. The idea behind SFA system was to deal with the pre-sales activities. These systems were used for telemarketing, lead generation, as well as preparing sales quotes and orders" (viennaadvantage 2016).
This was a game-changer for sales, marketing and customer service teams. The ability to automate daily-work tasks, and manage leads/existing customers, changed the way internal business functions are carried out; forever.
Around 1993
Tom Siebel tried to convince CEO Larry Ellison to package and sell Oracle's internally functioning sales application as a stand-alone product. Ellison wasn't convinced at the time, Siebel left, started Siebel Systems, and soon after became one of the leading sellers of SFA on the market.
1995
CRM software had already developed to a point that would be recognizable, by today's standards of SFA and contact management capabilities, for CRM systems. However, it still didn't have a name.
The origin of the acronym is a bit fuzzy, but many attribute the naming of CRM to the research completed by Gartner (CRMSwitch).
The next few years hosted a dilution of the newly named marketplace. One big actor after another flooded the market. This over-saturation required CRM vendors to diversify their product lines and product capabilities. Focus began to be put on building CRM suites with multiple applications, capable of offering a little something to all departments involved within the customer relationship management journey.
1999
In a one bedroom apartment in San Francisco, a small team and two dogs created the SaaS (software-as-a-service) atomic-technological bomb that would go on to change the industry forever, later known as Salesforce (McCarthy 2016).
Previous to the introduction of Salesforce, and the concept of CRM as a SaaS, implementations of CRM software was painstakingly complicated, required (at times) years of implementation and held little opportunity for business agility.
2007
Today's weather is a high of 71-degrees with low visibility on account of the 100% chance of clouds.
Salesforce changed the CRM industry yet again, as Force.com introduced the cloud-based CRM system.
After a few rounds of tweaking, addressing of cyber security concerns and application of a learning curve, CRM systems were soon above us- living in the clouds. Cloud-based services are still the norm for mode of implementing a CRM system into internal business management.
Since 2008, the statistics for on-premise CRM usage vs. cloud-based usage has switched roles.
Today
The capabilities of CRM systems continue to develop, and while Salesforce and Microsoft Dynamics hold (approximately) a shared 50% market share, there is continuously new actors joining the marketplace, testing the boundaries of what CRM software is, and what it can do.
What does this mean for SRM?
Supplier Relationship Management, or some form of supplier-level management, is a standard requirement of today's procurement teams.
"Supplier Relationship Management is a key priority for 97% of respondents" (Capgemini's CPO (Chief procurement officer) Survey 2016).
The management of these relationships is business-critical, and is essential to optimizing success, in multiple areas along the value chain. SRM is still in its infancy of SaaS/cloud-based services. Though the knowledge/need exists amongst procurement leaders, few are willing to accept the learning curve that accompanies fast-emerging digitally-based platforms for automating daily supplier-related tasks.
But, as you can see by the image below, some of the biggest obstacles for SRM coming to the forefront of CPO's agendas resides within its an uncertain business case and lack of tools.
A recent study by the Tungsten Network has found that, "Businesses estimate they spend on average per week around 55 hours doing manual, paper-based processes and checks; 39 hours chasing invoice exceptions, discrepancies and errors and 23 hours responding to supplier inquiries" (mhlnews.com 2017).
This is valuable work-time that could be spent on building new strategy and driving new opportunities.
SRM technology isn't as far along in its development as CRM, but the standard technology in today's market exists in the cloud. New technologies such as ML and AI will soon be implemented into these work tools as well; so it's just a matter of time.
As the technology becomes smarter it's worth noting that the complexities and unforeseen risks associated with supplier relationship management, are incomparable to those that must be addressed in customer relationship management. SRM functions within a less predictable domain of external entities, and therefore, has different parameters for functioning to enhance business activities.
Learn more about 5 Advantages With Supplier Relationship Management Software.
The common ground between the two management systems is that they are both built to manage external relationships as much as collaborative/shared value relationships.
CRM & SRM software hold ideologies that are very similar, while their functionalities typically differ.
Keep an eye out for the development of SRM.
Or don't.
One way or the other, it's a market- in expansion — (quite possibly) ready to explode.
Until next week.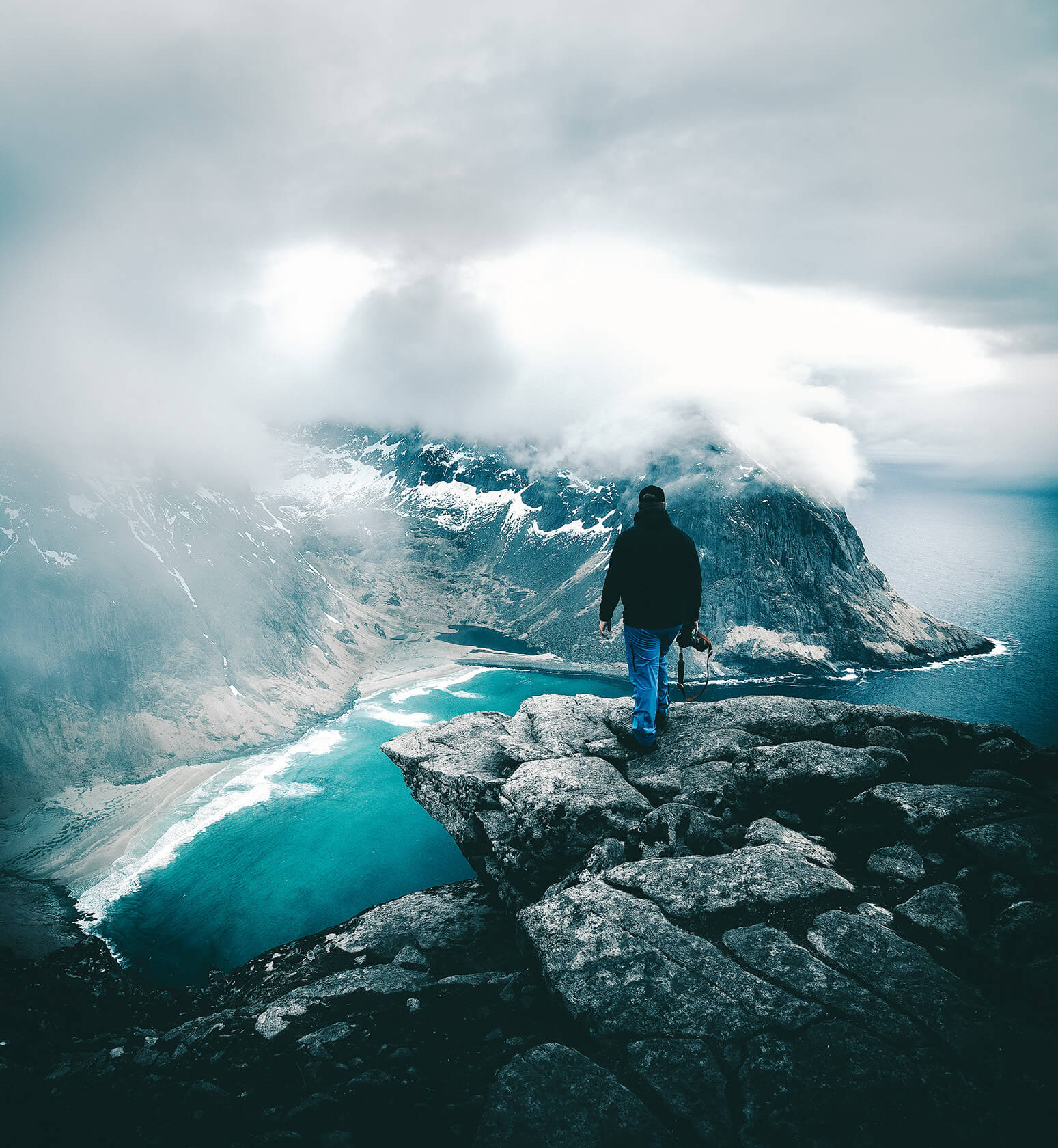 Kodiak Hub
Put your data-driven insights, ratings & analytics to use. Enable collaboration with the right suppliers at the right time to drive supply chain performance.
See all blogs posts